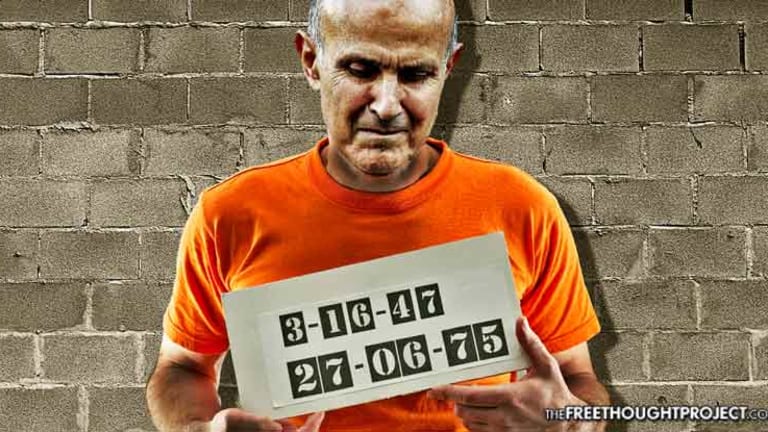 Former National Sheriff of the Year Sentenced to 3 Years For Massive Corruption
The former Sheriff of LA, who received one of the highest honors in the country, has just been handed down a three years sentence in jail.
Los Angeles, CA — It's often been said — so much so it's now become cliche' — there are only a few bad apples in the police force. Well, if that's true, this next story serves to illustrate the entire apple tree is corrupt. Los Angeles county is the most populated county in the U.S., with over 10,000,000 citizens calling LA their home and on Friday, their former sheriff was sentenced to three years in prison for three different felonies for his role in a corruption cover-up.
What blows the bad apple argument entirely out of the water here is the fact that former Los Angeles Sheriff Lee Baca — was the National Sheriff of the Year — the highest honor of the National Sheriff's Association.
According to the LA Times, Baca was ordered Friday to surrender to federal prison officials by July 25, although he is expected to ask to remain free on bail while he pursues an appeal. No decision has been made on where he will serve his sentence. His defense attorney requested that he be assigned to a camp in Taft, Calif., or barring that, a camp in Oregon.
"Mr. Baca's fall from such heights is tragic for so many reasons," U.S. District Judge Percy Anderson said in rendering his decision, adding that Baca's criminal conduct is "so at odds with the public image he carefully crafted."Given his status as such a high ranking police officer, Baca may very well be allowed to stay out on bail while he appeals — a luxury not often afforded to those who don't wear badges.Baca's attorney Nathan Hochman urged the judge to alleviate prison time because Baca was diagnosed with Alzheimer's last year. It was for this reason the prosecution sought only a short sentence.
The 74-year-old former sheriff was convicted by a jury last month consisting of eight men and four women, after two weeks of testimony and evidence presented.
The former sheriff was charged and found guilty for his role in obstructing justice. In 2011, the FBI was investigating reports of inmate abuse and cover-ups within the LA County Jail known as the "Men's Central Jail."
As the Daily News reported, "prosecutors set out to prove that Baca led efforts to thwart the investigation by hiding an inmate-turned-informant named Anthony Brown within the jail system, so the FBI could no longer interview him." Yes, Baca took a whistleblower prisoner — essentially disappearing him — by moving him around the numerous city detention facilities so the FBI could not interview him.
Prosecutors also accused the former sheriff of allowing "two sheriff's sergeants to threaten the lead FBI agent with arrest in front of her home," the same FBI agent who was attempting to interview Mr. Brown.
Baca's guilty verdict and subsequent sentence, possibly the highest-profile conviction of its kind, may stand as evidence in a larger trial going on in the court of public opinion as to whether or not the United States has a systemic problem of corruption. After all, what happens in LA may be happening throughout the country.
Baca makes the 10th person convicted in the abuse and cover-up investigation which has now endured for nearly six years.
Brown has told the press he has no regrets about his decision to become an informant for the FBI. The convicted armed robber, who'll never get out of jail (still serving over 400 years in prison), was asked to snitch on the abuses taking place at the Men's jail.
"The episode was life-changing for Brown. His cover as an informant was blown in August of 2011 when jail guards found Brown's contraband cellphone stashed in a bag of Dorito's during a routine search," writes ABC News 7.
The phone was a given to Brown by the FBI, who were also on speed dial, in the event he was able to gather any leads in jailer abuses against inmates. "Brown's phone calls from jail were traced by LASD investigators to a civil rights squad of the FBI – a squad that investigates potential corruption in local law enforcement," according to the report.