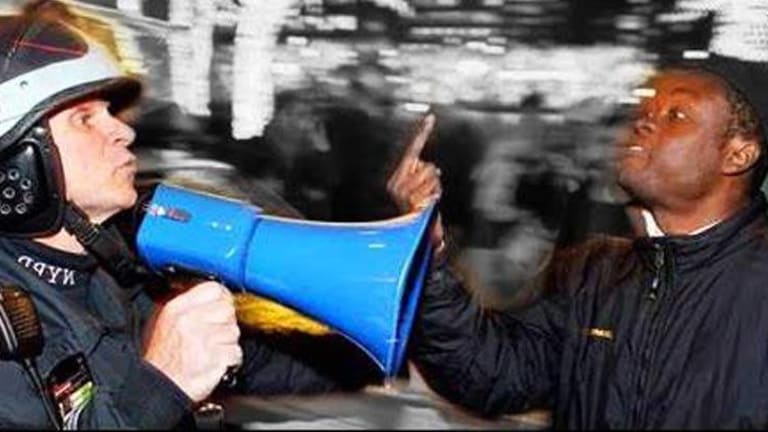 Free Speech: State Supreme Court Rules Profanity Towards Police is First Amendment Right
Obstruction charges are often abused by police who simply want to silence the peanut gallery. However, it is no longer an option for speech alone.
Seattle, WA -- On Thursday, the Washington State Supreme Court ruled that citizens have the First Amendment right to call police abusive names and yell profanity at them, even while they are investigating a crime.
The precedent was set over the case of a juvenile, identified only by the initials E.J.J., who was arrested for yelling at officers who were arresting his sister.
"While E.J.J.'s words may have been disrespectful, discourteous and annoying, they are nonetheless constitutionally protected," Associate Chief Justice Charles Johnson wrote for the six-justice majority. When citizens exercise their right to criticize "how the police are handling a situation, they cannot be concerned about risking a criminal conviction for obstruction."
According to the Associated Press, 
Chief Justice Barbara Madsen concurred with that ruling, but said the conviction should be dismissed on different grounds. She said obstruction charges are "used disproportionately to arrest people of color," so the court should add a common law requirement that says if the officer's conduct substantially contributes to the escalation of the situation, the obstruction charge should be dismissed.

Police responded to a report of an out-of-control juvenile woman. As they took her from the house, E.J.J. thought he saw one officer pull out a nightstick. He stood in the doorway and yelled at the officers not to use it on his sister. Officers ordered him to go into the house and close the door, but he kept yelling. After he yelled profanity, police arrested him on a charge of obstructing a law enforcement officer.

The justices said the First Amendment protects citizens against prosecution when they exercise their constitutional right to speak and to criticize certain governmental activities.
According to the Office of Professional Accountability, 51 percent of all obstruction charges, stemming from yelling at cops, consist of African Americans. This high number is despite the fact that only 8 percent of Seattle's population is black.
The court noted their concern that this power of arrest was open for abuse as police seemingly use these minor charges, like obstruction, to disproportionately target minorities and the mentally ill.
"It is apparent that in this case the arresting officer unnecessarily escalated the situation when E.J.J. refused to close the door," Madsen said. "At that point it appears that E.J.J. and the officer were involved in a contest of wills, and the officer won because he had the power of arrest."
This ruling is a huge win for free speech and will hopefully help to prevent frivolous arrests of individuals who simply choose to voice their discontent with police.