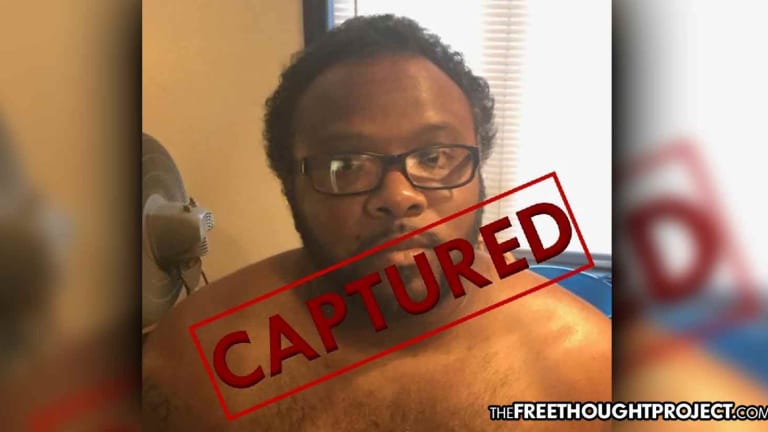 Fugitive Alabama Cop Arrested in New Hampshire for Child Trafficking, Kidnapping, Sodomy
An Alabama cop who went on the run last month has been captured in New Hampshire and charged with human trafficking and other heinous crimes against children.
Hampton, NH — Fort Deposit police officer Joshua Matthew Davidson, 30, of Alabama, has been on the run from authorities since June 25. He was wanted on multiple charges ranging from kidnapping and sodomy to human trafficking. Thanks to the efforts of the U.S. Marshal Service, however, this alleged child trafficking cop is now behind bars.
On June 25, several warrants were issued for Davidson's arrest including allegations of human trafficking, second-degree kidnapping and first-degree sodomy. Dallas County, Alabama, District Court requested that bail be set at $250,000, and Davidson promised to turn himself in. However, instead of turning himself in, he fled.
After fleeing his hometown of Fort Deposit, Alabama last month, Davidson went on the run and reportedly headed up the east coast. Over the weekend the New Hampshire Joint Fugitive Task Force received information from the Gulf Coast Regional Fugitive Task Force that Davidson was likely in the Seacoast.
On Friday, at 6:30 p.m., officials found Davidson hiding in an apartment in Hampton, New Hampshire. He was taken in without incident.
"This arrest is another great example of the network of investigators of the U.S. Marshals Service that spans the country and the globe," said U.S. Marshal Nick Willard. "Fugitive cases evolve rapidly and our task force is able to respond equally as quickly to ensure that we can safely take these accused violent fugitives off the streets."
Though authorities refused to elaborate on the details of his alleged crimes, we can infer from the sodomy charge that at least one of his victims was a child.
According to Alabama law, a second-degree kidnapping charge involves abduction of another person with the intent of assuming "lawful control of that person" but "not coupled with intent to use or threaten to use deadly force." A first-degree sodomy charge involves a person older than 16 engaging in "deviate" sexual intercourse with a person under 12.
Davidson is currently being held in the Rockingham Country jail in Brentwood, NH, where he is being held without bail as a fugitive from justice.
Frequent readers of the Free Thought Project know that police officers throughout the United States are arrested regularly for sex crimes. According to multiple studies, the majority of these crimes are against children.
Over the past two months, there has been no shortage of police officers getting caught on camera savagely abusing peaceful people. While a handful of the perpetrators were actually arrested, the overwhelming majority of offending officers were not. In the background, however, as protest headlines garner most of the attention, police officers are continuing to get arrested for sex abuse against children.
In a 6-day period in June alone, there were nearly a half dozen cops arrested for sex crimes against children.
One of those cops was Collier County deputy Rashaad A. Smith, 41, who was fired after his arrest in June where he was hit with a whopping 100 counts of possession of child pornography.
Just this week, TFTP reported on a police Sergeant who is also facing multiple criminal charges after he was accused of getting a 12-year-old girl drunk and exposing himself to her during a Father's Day party at his house. Roy E. Stephens, 32, a longtime officer with the Leesburg Police Department, was charged with indecent exposure and providing alcohol to a minor, which seems to be fairly lenient considering the nature of the offense.
We also reported on the case of former officer Jeremy Yachik, a cop who brought his brutality home. His psychopathic behavior led to him being caught on video kicking and beating his 15 year old daughter for the crime of "eating carrots." He was tried and convicted for abusing his daughter both physically and sexually — with the former being captured on video. However, thanks to a technicality, a court has overturned that conviction and he could soon be a free man.