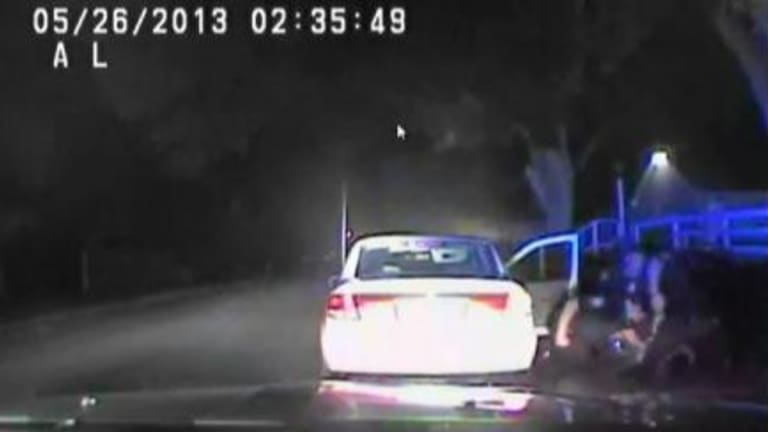 Gang of Uniformed Thugs With Badges Brutality Beat an Innocent Man
April 17. 2014
ROSEVILLE, Minn. (KMSP) -Video footage shows police pull over a car that was spotted speeding near Lexington Avenue and Highway 36 last May. Once the car stops, the driver runs off and an officer chases after him. A full minute and a half later, Hernandez starts to get out of the front passenger seat -- but that's when the officer who chased the driver returned and threw Hernandez to the ground.

The attorney representing Victor Hernandez told Fox 9 News police used excessive force last year, assaulting a young man and violating his civil rights even though he had done nothing wrong.
According to FOX News 9, the officer used a Taser on Hernandez, who does not speak English, a total of three times while yelling at him. Within seconds, three other officers join in, punching and kicking the 25-year-old Mexican immigrant while he lay moaning on the ground.
"I don't think he understood what the order was because of the language barrier," attorney Paul Edlund, who is representing Hernandez, told Fox 9 News.
Hernandez's attorneys say Roseville police not only used excessive force by assaulting Hernandez during what they call a "false arrest," but they say officers also violated his civil rights.
Eventually all charges were dropped against Hernandez. The most likely outcome of this case will be that the cops keep their jobs and the tax payers foot the bill for their negligence.