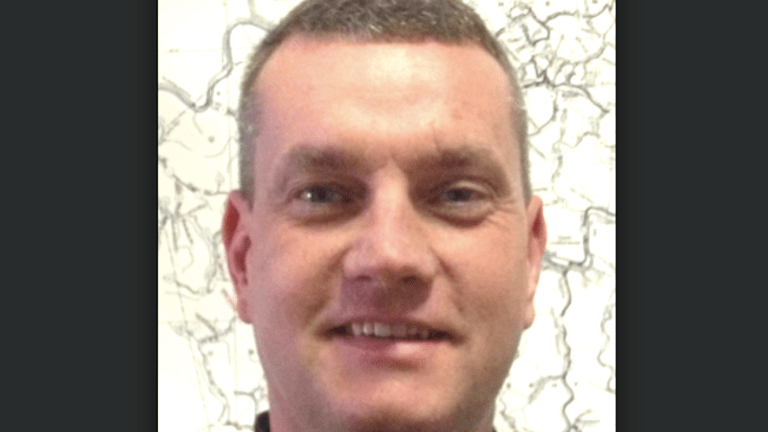 'F*ggots Will Burn in Hell': Deputy Investigated for Terrorizing Gay Child on School Bus
According to multiple witnesses, a West Virginia deputy told a gay teen "No f*ggot activity will be permitted on this bus," and 'f*ggots will burn in hell'.
Clay County, WV — The parents of a high school teenager were left horrified last week after finding out that their son had been publicly chastised and humiliated by a Clay County Sheriff's Deputy for being gay. An investigation into the deputy is underway and the ACLU has gotten on board too.
Clay County sheriff's deputy Robert Belt is in a much-deserved spotlight after multiple witnesses came forward describing his alleged hateful words directed at a gay teen on a public school bus.
According to multiple witnesses, when the gay student got on the bus, Belt singled him out and proceded to condemn him.
No faggot activity will be permitted on this bus. In my Bible it states that 'faggots will burn in hell,' and I will not condone it.
Belt, who is a full-time sheriff's deputy and previous candidate for sheriff, also drives a school bus part-time and works in his full deputy uniform.
The Nelson County Democratic Organization reported the incident in a Facebook post last week, prompting a response from the ACLU.
According to the NCDO:
"On Tuesday morning, September 5th, 2017, an openly gay student from Clay County High School in Clay, West Virginia, boarded the school bus of part-time driver, Robert Belt, and sat down beside another student. Allegedly, Robert Belt, also a full-time Clay County Sheriff Deputy, dressed in full uniform, announced over the bus PA system, "No faggot activity will be permitted on this bus. In my Bible it states that 'faggots will burn in Hell,' and I will not condone it."

On Friday, September 8th, 2017, a Clay County high school parent learned of the incident and voiced her concerns to the Clay County High School Vice Principal, Alan Tanner. Initially, Vice Principal Tanner stated, "I don't know what you are talking about," however, when pressed Principal Tanner said that he had reported the incident to the Clay County Director of Transportation, Jared Fitzwater.

The concerned parent discovered from the victim Leslie Osborne, Clay County school counselor, had taken three statements from students present on the bus.

Currently, Deputy Robert Belt continues to drive for the Clay County School system and is continuing to perform his official duties as Clay County Sheriff Deputy."
Jamie Lynn Crofts, the ACLU legal director, released the following statement:
"I hope that it is being taken seriously by both the school system and the Sheriff's office. LGBT students are already disproportionately bullied and harassed at school, without adults in positions of power calling them bigoted slurs and telling them they are damned to eternal hell."
According to WSAZ, once the school learned of the situation, Superintendent Joe Paxon released a statement, but the office has been tight-lipped ever since.
uperintendent Paxton's entire written statement reads: "In response to the media's request for a statement, please know that administration is prohibited from going into detail regarding these preliminary allegations. I can state that administration is investigating the allegations, and will do so thoroughly, all while complying with applicable laws and policies that govern the process. Administration always takes allegations of this nature serious, and in doing so, administration takes the investigation serious versus rushing to prejudgment."

The statement goes on to say: "Regardless of the outcome of the investigation, please know that all of our employees are expected to provide a safe and welcoming learning environment for all of our students. As the Employee Code of Conduct mandates, the school system expects all of our employees to exhibit professional behavior by showing positive examples of communication, fairness, and language. Also, as required in the Code of Conduct, the school system expects all of our employees to maintain a safe and healthy environment, free from harassment, intimidation, bullying, and free from bias and discrimination."
Not surprisingly, Belt has a history of complaints against him. According to reports, Belt was named in a civil rights lawsuit eight years ago.
According to that complaint, a Clay County man accused Belt of harassing him after he merely asked the officer to remove his boots when he came to pick up some items belonging to a mutual relative.
As Raw Story reports:
"'F*ck you and your white carpet,'" Belt told the man, according to the federal civil rights suit.

The suit claims Belt then beat the man with a flashlight, and he says the deputy unlawfully stopped him multiple times and physically assaulted him over a period of months.

It's not clear how that 2009 suit was eventually resolved.