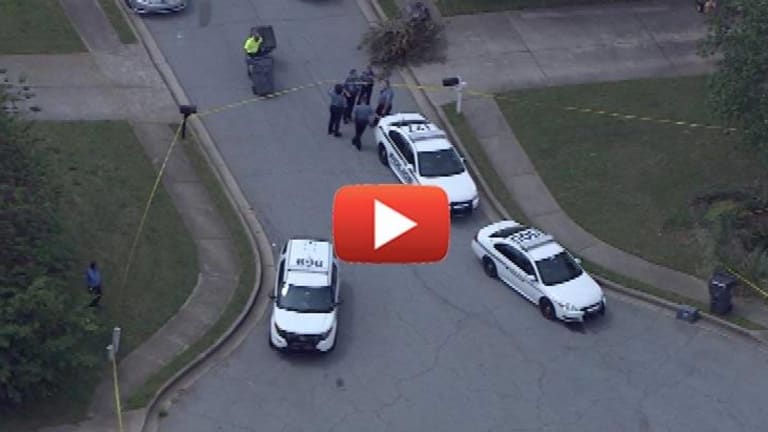 Georgia Cops Shoot and Kill 72-Year-old Cancer Patient in His Own Bathroom
Police gunned down a 72-year-old cancer patient in his bathroom Thursday.
Gwinnett County, GA -- A 9-1-1 call for help tragically ended after police gunned down the man in need of assistance.
Officers were responding to a 9-1-1 about 72-year-old Joseph Roy. Roy's neighbor placed the call and said Roy was suicidal.
Minutes after arriving, Gwinnett County police officers opened fire on Roy, a cancer patient who had been barricaded in his bathroom. He was hit twice and died.
According to Sherry Lang with the Georgia Bureau of Investigation, "The subject opened the door, and started yelling threats at the officers and then charged the officers with a knife."
He was armed with a steak knife.
Apparently the officers feared for their lives as an elderly cancer patient hobbled toward them with an eating utensil. Instead of simply running away, or deploying a taser, or pepper spray, they decided it would be best to use lethal force and end the man's life.
According to WSB TV, within minutes of the initial call Gwinnett police commanders, including Chief Butch Ayers, along with GBI agents, flooded the scene looking for evidence and interviewing neighbors who heard parts of the confrontation.
It seems Roy was given very little time by officers. Instead of trying to diffuse the situation and waiting for the 72-year-old to calm down, police quickly escalated to a violent end.
"He always talked about he lived a full life and, you know, God gave him the break, and that's what it is and he'd have to deal with it," Myra Desta, a friend of the family said. "I never once heard that he wanted to hurt himself."
Sadly, this man's life was prematurely brought to an end by people who claim to protect him. Tis the nature of modern police in America, however.
Coincidentally, exactly one year ago, video was released showing police officers in Fort Bend, Texas shooting and killing Michael Blair. His family had also called 9-1-1 for help. He was also in the bathroom with a knife.
If we need a reenactment of Roy's situation, it probably went something like this.