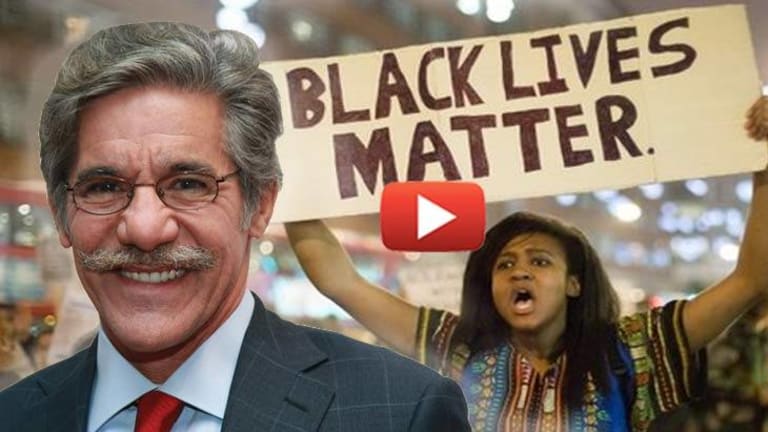 Geraldo Completely Misses the Point: "Black Lives Matter Only When They're Killed by White Cops"
Geraldo Rivera attempts to create a false dichotomy by ignoring the elephant in the living room....the state.
New York, N.Y. - In a conversation with Geraldo Rivera, Fox News contributor Bo Dietl took issue with the #BlackLivesMatter movements' lack of attention to the numerous deaths of young black men in the city of Baltimore since the death of Freddie Gray.
"There were 34 young African American kids killed in Baltimore, another 145 shot, not dead, in Baltimore… this is a killing field there. And the cops are not killing those 35 kids since this young man died," said Dietl.
Senior Fox News correspondent Geraldo Rivera interjected that earlier in the day Baltimore had registered its 100th homicide of the year for 2015.
"Baltimore has almost as many homicides as New York, Baltimore has 600,000, New York has 8.4 million, so it's 15 times the murder rate of New York, Baltimore is right now. It seems that. I believe that the Freddie Gray case will mark the decline into irrelevancy of the modern civil rights movement," said Rivera.
Rivera continued, stating irreverently, "Black lives matter; Black lives matter only when they are killed by cops, particularly white cops. Where is the outrage of the 100 citizens who have been shot dead this year? There is none."
What Rivera misses out on is the fact that there is a major socioeconomic problem in Baltimore, exacerbated by systemic and ingrained racism. The drug war and the prison industrial complex, which when combined, have manifested in an extreme culture of violence within the city that is a direct result of the battle for dominance of the counter economy/black market.
Rivera attempts to propose a false dichotomy. The want for justice and accountability in police interactions with citizens, while desiring an end to citizen on citizen violence, are not mutually exclusive propositions.
The reality is that the public has a right to be much more outraged with police on citizen violence. Law enforcement officers are agents of the state who are granted the state's monopoly on the use of force.
While anyone engaging in unjust violence is reprehensible, those tasked with allegedly keeping the "law and order" of society, and who do so with the explicit approval of the state, must be held accountable for their actions. They deserve to be ostracized and punished to the fullest extent of the law when betraying the public's confidence.
Jay Syrmopoulos is an investigative journalist, freethinker, researcher, and ardent opponent of authoritarianism. He is currently a graduate student at University of Denver pursuing a masters in Global Affairs. Jay's work has previously been published on BenSwann.com and WeAreChange.org. You can follow him on Twitter @sirmetropolis, on Facebook at Sir Metropolis and now on tsu.