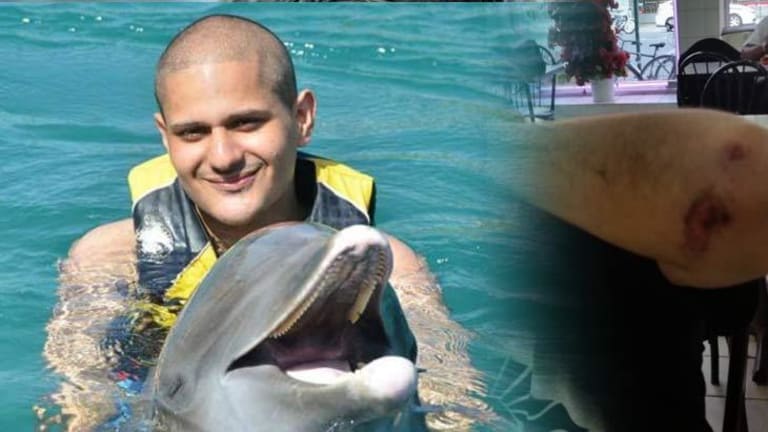 "Get the f**k up, you f****t," Cops Yell Slurs at Gay Man as they Break His Ribs at Gay Pride Parade
NYPD cops attacked a gay man during a pride parade, breaking his ribs, while yelling slurs. This is the second beating to come to light of a gay man by NYPD in just 3 weeks.
New York, NY -- Jacob Alejandro, 25, was on his way home from the NYC Gay Pride Parade last year, when he was assaulted by NYPD cops, according to a new federal lawsuit.
According to the suit, cops threw Alejandro to the ground and piled on top of him. He was beaten to the point of hospitalization and diagnosed with multiple broken ribs.
"While Mr. Alejandro lay on the ground bleeding, a defendant officer yelled, in sum, 'Get the f–k up, you f—t,'" reads the lawsuit.
After he was beaten, cops charged Alejandro with resisting arrest and disorderly conduct. He was released from court on his own recognizance, according to the suit.
According to the police report, Alejandro was accused of jumping over a police barricade and flailing his arms after police attempted to arrest him. However, after realizing they had no case, all charges were eventually thrown out.
"I have seen too much bias and bigotry from NYPD officers, and I hope my case makes a difference," Alejandro told The NY Post.
"There is something particularly vulgar about discriminatory anti-gay conduct from police officers working at a gay pride event. This lawsuit is about obtaining a measure of justice for Jacob," said attorney Baree Fett.
This incident marks the second time the NYPD has been accused of beating a gay man and yelling anti-gay slurs in just a short time period.
Louis Falcone was lying in bed on the night of June 19, when four NYPD cops showed up to his front door, pulled him outside and began beating him.
"While I was on the ground, I had mud and blood in my mouth," he said. "One (of the cops) said, 'Don't let it get on you, he probably has AIDS, the f****t.'"
The incident was captured on video.