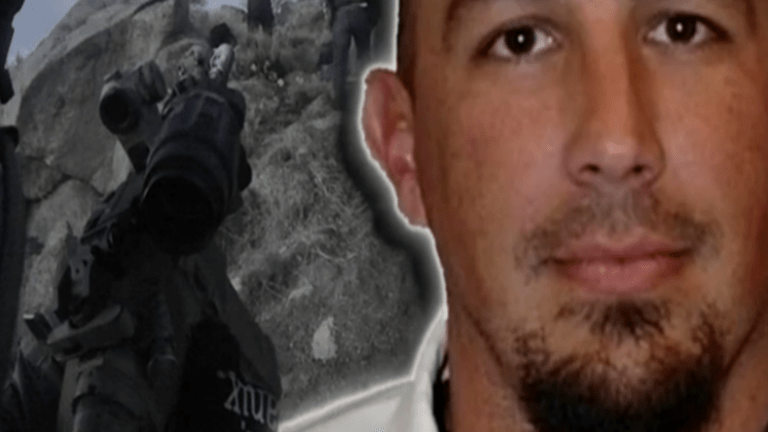 Good Cop? Lead Detective in the Murder of James Boyd Blows the Whistle on Albuquerque PD
"I discussed with Commander Montano my concerns of possible mishandling of evidence in this case and the lack of chain of custody to show who may now be in possession of this evidence may have gone."
This past March, Officer Dominique Perez and Officer Keith Sandy of the Albuquerque Police Department shot and executed 38 year old James Boyd, a mentally ill and homeless man after a long confrontation regarding his "illegally camping."
Albuquerque Police claimed this was "justified," as Boyd had made "threatening gestures"- from 30 feet away.
Unfortunately for them, that explanation doesn't mesh well with the dash cam recording later released of Officer Sandy discussing his intent to shoot Boyd in the penis (which is oddly where Boyd would have been struck, had he not turned around), before the Officer had even arrived on the scene or been fully briefed on the situation.
Sandy: What do they have you guys doing here?

Ware: I don't know. The guy asked for state police.

Sandy: Who asked?

Ware: I don't know.

Sandy: For this f***ing lunatic? I'm going to shoot him in the penis with a shotgun here in a second.

Read the full story on this footage here.
On Friday, the Albuquerque Police Department announced that they have completed their probe into the killing and have turned over documents to the to the FBI and the Bernalillo County District Attorney's Office. Either agency could still pursue charges against the officers involved, although this particular District Attorney's office has never filed charges against an officer after a shooting. This department has shot and killed over 30 people in the last 4 years.
Along with the announcement, they also released thousands of new documents and audio recordings.
Three days later, KOB reported on the lead detective in the case- APD Detective Geoffrey Stone, and his findings.
Stone has previously received criticism over a five-minute long gap during which Stone turned off his recorder as he interviewed Sandy regarding the penis comment.
There was also the fact that someone had leaked information about the existence of the tape to Sandy, giving him time to prepare for his interview with Stone.
Sandy was also allowed to bring an ally from the police department to his interviews, despite it being a criminal matter.
Yet, surprisingly, after months of investigation, Stone has raised concern over the chain of custody of evidence, as well as the chief wanting him to end his investigation.
"I discussed with Commander Montano my concerns of possible mishandling of evidence in this case and the lack of chain of custody to show who may now be in possession of this evidence may have gone." Stone documented in his report.
According to Stone, Chief Eden had ordered APD civilian manager TJ Wilham to have his employees at the Real Time Crime Center review all of the lapel camera footage and document what they observed, in what Stone called a "side investigation."
Eden had allegedly ordered this after being told about the "shoot him the penis" comment that Sandy had made before actually shooting and killing Boyd.
Stone, despite being the lead investigator in the case, had not yet been told about the existence of this tape.
After already having raised concerns about the side investigation, then learning about Eden receiving the tape, Stone requested a copy from the state police.
The very next day, on April 1, Chief Eden ordered him to stop his investigation (only two weeks after the shooting) and turn all evidence over to the FBI. Stone argued that this was improper, and both agencies ultimately decided it would be best for him to finish his investigation.
KOB went to Chief Eden and Chief Administrative Officer Perry's office to question them about these findings and received a conflicting report.
"The only thing that I ordered was that any materials we had related to the Boyd shooting be turned over to the FBI immediately," Perry initially told them, "That is the only thing I ordered."
Perry then provided them with a new statement.
"We wanted to know what else was there so we could answer questions for the media. Since there were many hours of this, we enlisted some people from APD's Real Time Crime Center to do a review of those tapes," the new statement read.
Despite Stone's report, Perry also claimed that "Neither the chief, mayor, nor I, nor anyone else I know of reviewed any tape."
As we had previously reported, Police Chief Eden recently stated, "I believe there are people on the force who shouldn't be on the force," and admitted that they may be stuck with those dangerous officers; thanks to police unions making discipline for past actions extremely difficult.
If what Stone reported is as corrupt as it seems, perhaps Eden himself is one of those officers he spoke of.