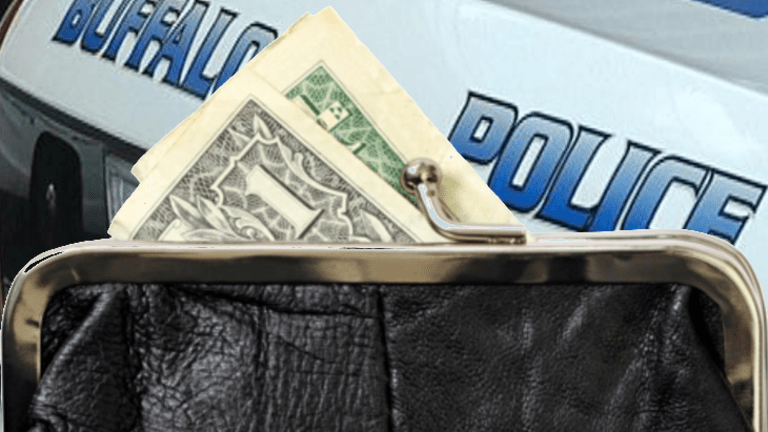 Good Samaritan Finds Purse And Gives It To Cop, Cop Steals Money And Keeps His Job
Buffalo, New York - 42-year-old police officer Michael R. Missana was recently suspended for stealing money from a lost wallet that a good Samaritan gave him in confidence that it would be returned to its rightful owner.
The wallet was initially inside of a purse that was left at Caffe Aroma, in Buffalo on August 21st. A kind stranger found the purse and gave it to the first officer that they found on duty, Michael R. Missana. Missana agreed to find the owner of the property and return it safely, which he did, after rummaging through the contents of the bag, going through the wallet and stealing $130.
"Someone obviously left behind her pocketbook. A Good Samaritan discovered it and did what you're supposed to do, turned it over to a police officer and asked the officer to find the owner and return the property," Erie County District Attorney Frank A. Sedita III explained.
When the bag was returned, the owner had reported that money had been stolen from it, so investigators interrogated Missana about the missing money. During the interrogation, Missana confessed to the robbery and was ultimately charged with petit larceny and official misconduct.
However, last week Missana's attorneys filed a motion for the court to dismiss his confession. In January, a judge will decide whether or not that confession can be admitted as evidence.
"That's what we're challenging. We're challenging the admissibility of the claim of admission and that's what we will decide in January," attorney Tom Eoannou told WIBV News.
Despite the fact that Missana faces a possible year in prison if convicted, he was able to return to the police force after a short 35 day suspension.
John Vibes is an author, researcher and investigative journalist who takes a special interest in the counter culture and the drug war. In addition to his writing and activist work he is also the owner of a successful music promotion company. In 2013, he became one of the organizers of the Free Your Mind Conference, which features top caliber speakers and whistle-blowers from all over the world. You can contact him and stay connected to his work at his Facebook page. You can find his 65 chapter Book entitled "Alchemy of the Timeless Renaissance" at bookpatch.com.