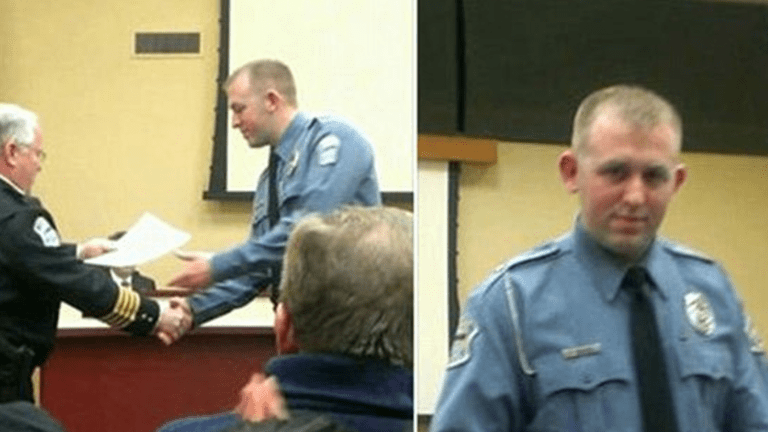 Despite a Grand Jury Decision, Darren Wilson Set to Resign
The grand jury is scheduled to meet Friday in what could be their final session and the decision could come the same day.
Ferguson, MO -- As the citizens of Ferguson await the decision on whether or not Darren Wilson will be charged in the murder of Mike Brown, sources close to Wilson say that he's actually in the final stages of negotiations with city officials to resign.
Although Wilson maintains he's done nothing wrong the possibility of him returning to active duty as a police officer and carrying out that role would be nearly impossible.
According to CNN, while Wilson has told associates he would resign to help ease pressure and protect his fellow officers, he's expressed concern about resigning while the grand jury was hearing evidence for fear it would appear he was admitting fault.
Records indicate that Wilson has had no disciplinary issues on his record in his 6 years with Ferguson police. However, as the Free Thought Project exclusively reported earlier this month, he was caught on film violating a man's First Amendment rights by arresting him for filming.

This video of Wilson provided the nation with a glimpse into the persona that is a cop who shot an unarmed man.
Regardless of the verdict, the tensions surrounding this case would inevitably extend far beyond the courtroom and onto the streets if Wilson actually returned to his life as a police officer.
If a grand jury decision comes Friday, prosecutors are expected to provide law enforcement with 48 hours notice before making a public announcement, possibly on Sunday, CNN reports.
Tensions in Ferguson have already started increasing as police have made several arrests over the last two days.