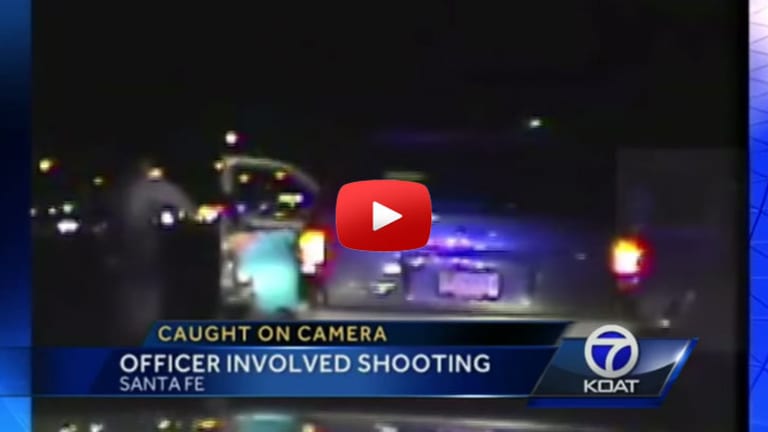 New Mexico Grand Jury Finds Police Shooting Unjustified- DA Refuses to Prosecute
Despite the incredibly rare instance of a grand jury finding a police shooting unjustified, the DA is declining to prosecute the officer.
"This means that the grand jury doesn't mean anything"
Roswell, NM-- The Roswell District Attorney's Office has decided they will not prosecute two Santa Fe officers who shot a man in the face in August 2013, as he attempted to flee- despite a grand jury ruling the shooting unjustified.
District Attorney Janetta Hicks, who was appointed as a special prosecutor after Santa Fe District Attorney Angela Pacheco handed off the case citing a "conflict of interest," announced her decision in a letter to New Mexico State Police on Thursday. In the letter, she goes against the grand jury's rare decision and declares that the officers acted in self defense.
On Aug. 8, 2013, officers John DeBaca and Stephen Fonte pulled over 26-year-old Roberto Mendez, after his mother had reported her car that he was driving as stolen. Inside the vehicle were four other passengers- including a four year old boy, who was thankfully not injured.
The Santa Fe police originally claimed that Mendez shot at the officers, however they later admitted this to be false and that he had been unarmed.
The department also claimed that when the officers tried to get Mendez out of his vehicle, he backed up and hit a police car, almost running down officers and drove toward them before they fired.
This claim was also proven to be false after a dash-cam video was released showing that the officers fired six shots into the vehicle as Mendez is driving away from and not towards the officers.
This fact is crucial, as the Supreme Court ruled in the 1985 case of Tennessee v Garner that law enforcement officers pursuing a fleeing suspect may not use deadly force to prevent escape unless the officer has probable cause to believe that the suspect poses a significant threat of death or serious injury to the officer or others. To do so is a violation of the Fourth Amendment.
Tom Clark, who represents Roberto Mendez, told the Santa Fe New Mexican that he was in shock when he learned that Hicks had declined to prosecute the case.
"This means that the grand jury doesn't mean anything," Clark said. "I would have liked to see justice out of the criminal justice system," he said. Clark and Mendez also plan to file a lawsuit against the city.