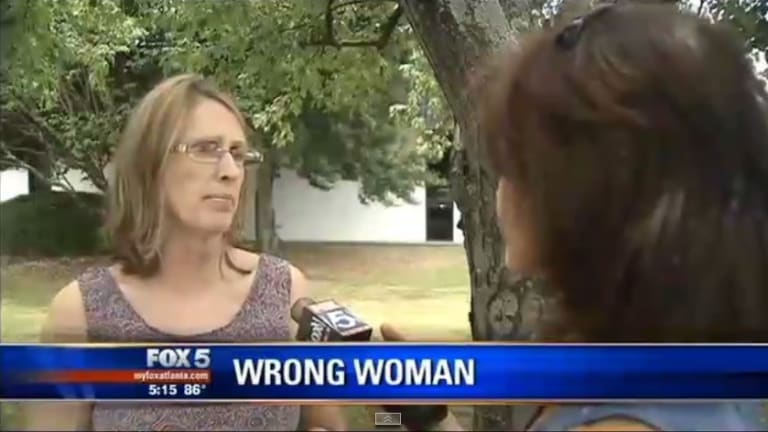 Grandmother Arrested, Spends 5 Days in Jail.....Whoops, Wrong Person.
John Vibes
July 10, 2014
A case of mistaken identity in Georgia landed a grandmother in jail for 5 days. 58-year-old Pamela Lawrence is likely traumatized after she was pulled over by police and kidnapped for nearly a week after police misidentified her as someone who was wanted for larceny.
She was not pulled over for any particular reason, but was stopped because the police did a scan of her license plate and saw that there was a match for her name in their database.
According to the warrant, the person who is wanted by police is Pamela D Jones from Covington Georgia.
The confusion came because Pamela Lawrence's maiden name was Jones and that information must have been somewhere in her records, but she says she hasn't used that name in more than a decade.
She also told local reporters that she doesn't have a middle name, and she has never lived in Covington. Jones is also one of the most common last names in the country.
A spokesman from the Newton County Sheriff's office said that "personal information was entered into the data system incorrectly" and that they are investigating.
For an "error" like this to pass through so many hands, and go on for so long is a prime example of how careless this system is with the human lives that are in their hands.
One could only imagine how many times, and with how many different people, she pleaded her case about how she was not the person who they thought she was.
This situation is not an isolated incident either, cases of mistaken identity in police attacks are documented everyday.
In some cases where police raid the wrong house, the innocent victim could even end up dead.
John Vibes is an author, researcher and investigative journalist who takes a special interest in the counter culture and the drug war. In addition to his writing and activist work he is also the owner of a successful music promotion company. In 2013, he became one of the organizers of the Free Your Mind Conference, which features top caliber speakers and whistle-blowers from all over the world. You can contact him and stay connected to his work at his Facebook page. You can find his 65 chapter Book entitled "Alchemy of the Timeless Renaissance" at bookpatch.com.