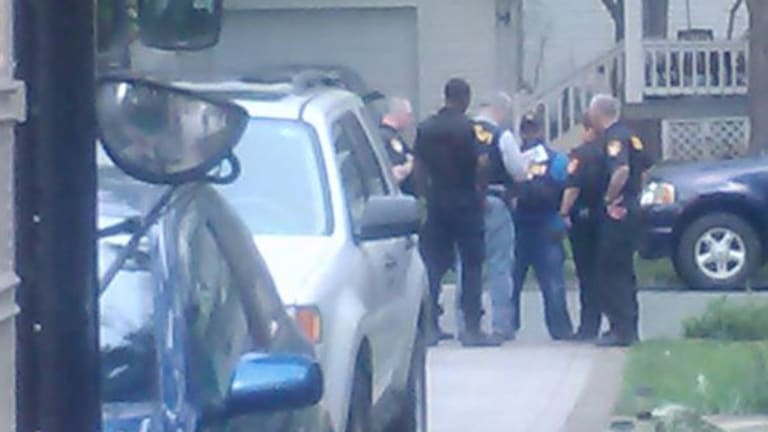 Gross Incompetence: Cops Raid Wrong House Twice, Still Conduct Search
Haley Block
May 14, 2014
Yesterday, May 13, in Cleveland Heights, Ohio, a well-known reggae band, Tropidelic, was getting ready to rehearse when they were rudely interrupted. The rehearsal space is in the basement of a home owned by the band's saxophone player, Tim Younessi.
Rehearsal was about to start when three police officers with guns drawn came barging in. The police said they were carrying out a warrant for Henry Burton, who is wanted on back child support.
Younessi informed the police that no one lived there by that name, and that in fact, a similar search had already been performed about a year beforehand. The Cuyahoga County Sheriffs indicated it was not their department who conducted the previous search and ordered all present to not move until search was completed.
Even though the cops were at the wrong house, they still insisted on conducting the search. They allowed Younessi to keep an eye out while they searched, although they kept all other band members in the basement under police surveillance. The search of the home, as well as the band's tour bus, was conducted in about ten minutes, with police finding nothing.
Interestingly enough, while the officers claimed there was a warrant, none was ever presented to the homeowner, and no copy was left with him. Younessi stated that although there was an aggressive nature behind the entire situation, there were no broken valuables, nothing seized and no arrests made. However, all involved feel as if their civil liberties were infringed on.
Younessi purchased the home through a foreclosure sale two years ago, and is technically the second owner since Burton, the man who both warrants have been stated to be for.
The consensus of everyone involved is that one mistaken raid is a semi-understandable mistake, but definitely not condoned. After this second incident, Younessi feels that his Fourth Amendment rights were violated and someone needs to be held accountable.
After photos and statements about the raid were posted on Facebook, many people came forward with advice on how to get justice for the situation, and the band is currently looking into what can be done to hold the Sheriff Department accountable.
Below is the Facebook post from the band.
Post by Tropidelic.