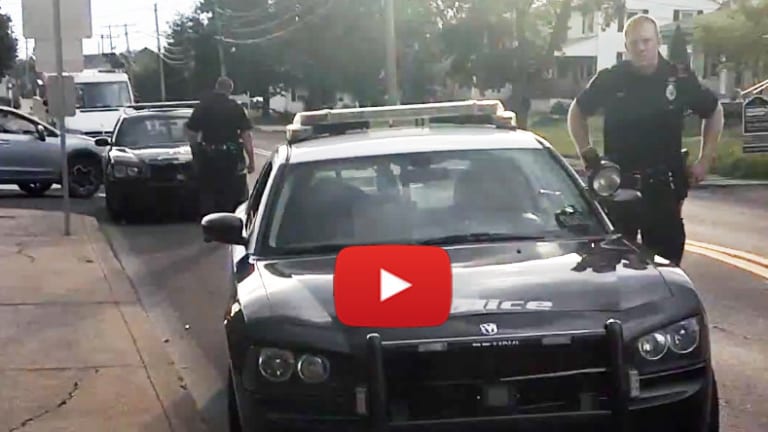 One Guy Flexing His Rights Vs. Three Cops. This is How its Done!
A man in Quakertown, PA, was exercising his rights when an officer pulled up to 'protect and serve' him. The officer, knowing that he could not legally detain the man, tried to engage him through questions about his age.
In Pennsylvania you must be 18 years or older to open carry so the officer was apparently trying to find anything he could on this guy to bust him.
However, he was unsuccessful; so was the second cop, so was the third. Game, set, match. Open Carry rights = flexed.