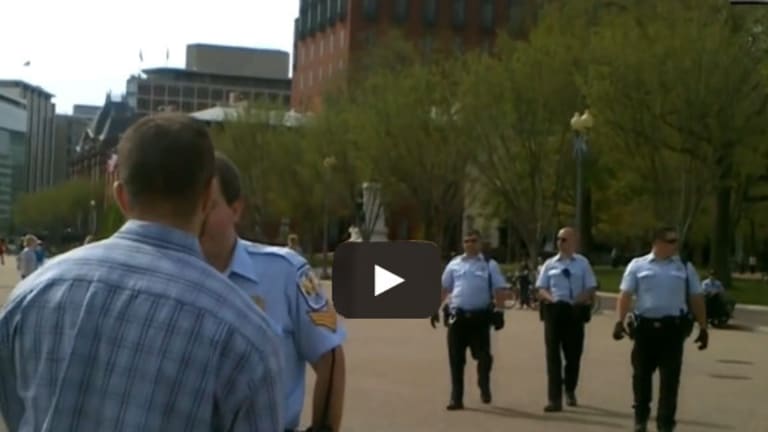 This is So Much More Than Flexing Your Rights, This is a Verbal Body Slam!
"I have a permit, its called the Constitution!"
May 18, 2014
We frequently post videos of informed citizens flexing their rights when confronting bully cops, but this is not one of those videos.
This is Adam Kokesh, a citizen journalist with very little fear who is dead set on exposing the encroaching police state, and stopping it.
In the video below Adam goes on the offensive and exposes one of the root causes of tyranny; people blindly and unquestioningly enforcing arbitrary laws that violate the peoples' rights.
Amazingly enough, he is not beat down. He makes a powerful statement and then moves on, despite them donning their 'battle gloves.'