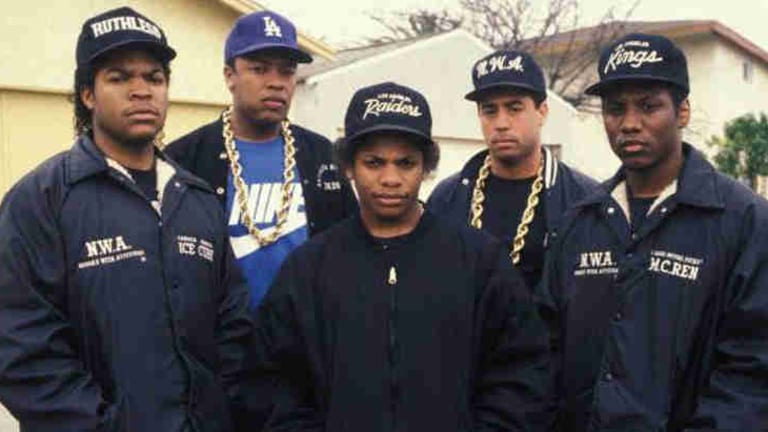 Harvard Grad Pulled Over And Ticketed for Playing NWA's "F*** the Police"
"Really? You're really playing THAT song? Pull over."
Hialeah, Florida - 26-year-old Cesar Baldelomar, a Harvard University graduate, who is currently attending law school, says that his rights were violated by a local police officer on Thanksgiving morning after he was playing loud music on his car stereo.
Baldelomar says that the officer pulled him over because he was listening to N.W.A.'s classic song "F**k the Police."
When Officer Harold Garzon came up to the window he allegedly asked the young man, "Really? You're really playing THAT song? Pull over."
The officer then reportedly told Baldelomar that it is illegal to play loud music within 25 feet of another person, but Baldelomar is well versed in law and knew enough to tell the officer that the Florida Supreme Court had recently made it illegal to pass any law that bans loud music.
"In 2012 the state supreme court struck down any law banning loud music, I knew that because it was a case I had actually studied in law school," he said.
After a lengthy argument, officer Garzon reportedly gave Baldelomar a number of bogus tickets for violations that he hadn't even committed. Garzon wrote Baldelomar tickets for having an out-of-state driver's license with no proof of insurance, and for not wearing his seat belt. However, Baldelomar says that he was wearing his seat belt and he did provide the officer with adequate proof of insurance.
Baldelomar also asked him why he did not receive a ticket for playing loud music, and the officer told him not to "get smart."
"I'm educated. I know my rights. And I speak English, so I can fight this, but what about when this happens to someone who's not so lucky? Policing has to change in this country," Baldelomar later told reporters.
The Miami New Times reported that Garzon has had 16 internal affairs complaints filed against him, and now he is about to have 17.
Baldelomar says he refused to sign the bogus tickets and plans to fight them in court.
John Vibes is an author, researcher and investigative journalist who takes a special interest in the counter culture and the drug war. In addition to his writing and activist work he is also the owner of a successful music promotion company. In 2013, he became one of the organizers of the Free Your Mind Conference, which features top caliber speakers and whistle-blowers from all over the world. You can contact him and stay connected to his work at his Facebook page. You can find his 65 chapter Book entitled "Alchemy of the Timeless Renaissance" at bookpatch.com.