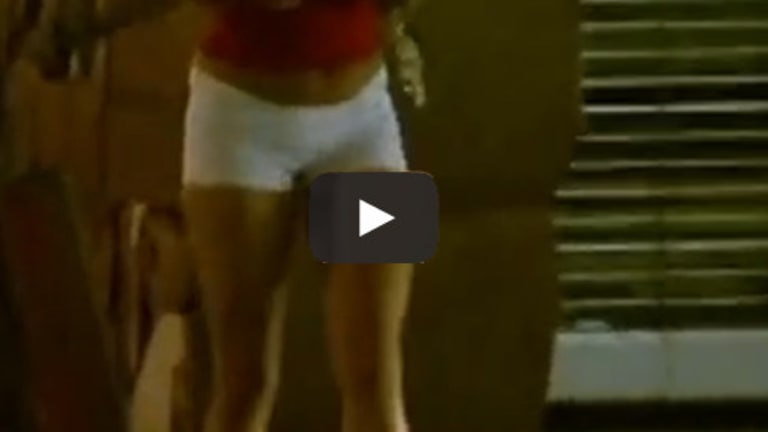 Hawaii Cops Concede Their Push for Sex with Prostitutes, Settle for Handjobs and Blowjobs
March 27, 2014
In a landmark move that now serves to threaten the very fabric of freedom worldwide, Hawaii cops have agreed that they should no longer be able to have sex with prostitutes.
But fret not freedom lovers, these selfless public servants will still be able to receive blowjobs and handjobs in their valiant efforts to keep you safe!

According to KHON -- A key lawmaker and Honolulu police have come to an agreement about changing Hawaii's decades-old prostitution law.
Sen. Clayton Hee is trying to change a bill that would end a police exemption. The current law allows officers to have sex with prostitutes for undercover investigations.
Last Friday, HPD didn't show up to a Senate hearing about the bill. Sen. Hee said their absence was deafening and deferred decision making.
On Tuesday, both sides had a closed-door meeting about the issue and walked out in agreement. Sen. Hee says it's pretty clear what he and Honolulu Police would like to change about Hawaii's prostitution law.
"HPD agrees that the sexual penetration language in the law that they are exempt from should no longer be an exemption for police officers," Sen. Hee told KHON2.
According to Reason Magazine, Jason Kawabata, captain of the HPD's Narcotics/Vice Division, told the House Judiciary Committee last month (emphasis added):
As written, this bill would nullify the exemption if the officer agrees to pay a fee for sexual penetration or sadomasochistic abuse. This would limit the type of violations law enforcement officers are able to enforce. Even if the intent of the amendment is merely to limit actual conduct by the officer, we must oppose it. Codifying the limitations on an officer's conduct would greatly assist pimps and prostitutes in their efforts to avoid prosecution. 
Yes, Kawabata wanted to make sure it was legal for officers to promise money for sex, including penetration. But he also wanted to preserve the exemption for actually having sex with hookers, even though Inouye insists that has never been allowed, because "codifying the limitations on an officer's conduct would greatly assist pimps and prostitutes in their efforts to avoid prosecution."
Seems like these cops were fighting tooth and nail to keep themselves exempt from being caught with a prostitute. This should not be surprising in the least; once a group of individuals has the obedience of the masses the next inevitable step is the ability to grant themselves special above the law privileges; tis the nature of the state.
When he was asked whether or not the HPD would still have "sexual contact" Maj. Inouye gave a typical bureaucratic answer,
"We have strict policy, although we can't go into what it does and does not allow, the goal is for us to conduct an efficient investigation where we can get a successful prosecution without unduly violating anybody's personal privacy."
In other words, in order to prosecute prostitutes, we must first experience some type of pleasure on the tax payer's dime. This will demonstrate to the court that this person was willing to have sexual contact for money.
But isn't the cop having sexual contact for money too? The hypocrisy is strong in the HPD.
All of the resources expended, lives ruined, and time wasted, just so the state can prevent someone from a voluntary and consensual interaction with another adult. Makes perfect sense doesn't it?