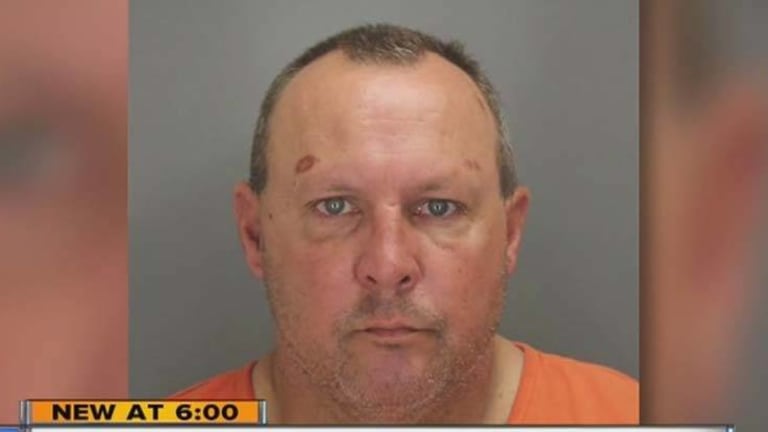 Highly Decorated Cop Caught With Massive Cache of Child Porn -- Hid Cameras to Film Nude Victims
The "quite and polite" cop had received awards and commendations over his 20-year career -- but he had a dark secret.
Waterford, MI – A Farmington Hills police officer described as "quiet and polite" by neighbors is sitting in the Oakland County Jail after being caught with child pornography.
Matthew Charles Parsons, 48, was a 20-year veteran of the department who received awards and commendations, but is now stripped of his badge and will face felony sex crime charges. His bond is set at $300,000.
Investigators from the Michigan Attorney General's office and Internet Crimes Against Children Task Force showed up at the police department on May 25 with search warrants.
In addition to downloading at least 10 videos of child sexually abusive material, Parsons secretly filmed videos of a naked adult. The charges amount to "five counts of possession of child sexually abusive material, five charges of using a computer to commit a crime and three counts of illegally recording an individual."
Police Chief Chuck Nebus says this is the first time that a crime of this nature has been exposed in the 40 year history of the Farmington Hill Police Department.
"We police our own. A police officer is not above the law. This incident is not a reflection of the Farmington Hills Police Department," said Nebus.
According to Nebus' release: "Officers shared with me that they want our residents to know that this incident is not reflective of the integrity and dedication of the officers who proudly serve and protect this community. Nothing is more important than earning and maintaining that trust."
Parsons is on administrative leave and suspended without pay, pending an internal investigation that will determine the fate of his employment. Considering the authority that cops are granted by the state, and the ease with which that authority can be abused—especially on children—we would assume that Parsons will not keep his job.
However, police unions are known to step in and defend the bad behavior of cops so they can keep their jobs, even when the police chief doesn't want the miscreant on his team.
But prosecutors appear to be very serious about going after child exploiters. A Florida cop was just sentenced to life in prison for producing, possessing and distributing child pornography, as well as attempting to coerce a minor into sexual activity. Michael Edwin was Officer of the Year in 2011, but left the Fort Pierce Police Department in 2012 after he was caught viewing and posting child porn in his patrol car.
Unfortunately, this kind of behavior can exist in any person, regardless of their profession. But there is an extra level of danger when cops do it, as many enforcers of the law think they are above the law. Blue Privilege is often given to misbehaving cops, which helps fuel this arrogance that manifests itself in deviant acts as those of Parsons and Edwin.