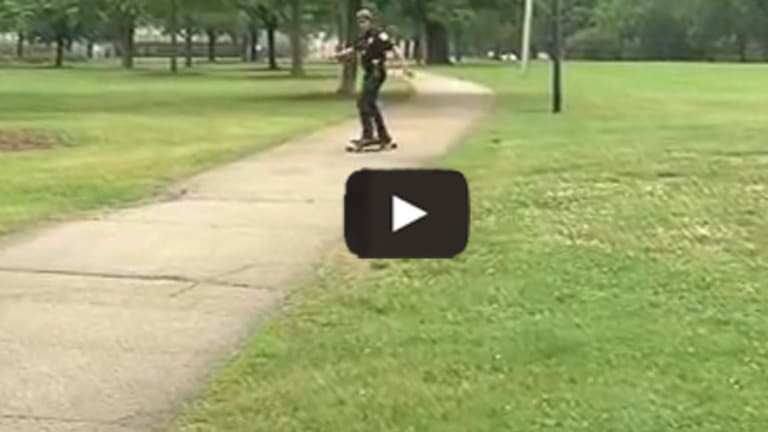 Holy Kickflip Batman! Is that a Skateboarding Activist Cop?!
"It gets us more exercise, and it also helps us talk to people because the squad is kind of a barrier for us."
Meet Officer Joel Zwicky, "Skateboard cop," of the Green Bay Police Department.
Zwicky is not your typical cop, for starters, instead of harassing skaters, he's shredding right next to them.
Instead of lobbying for more strict laws on skateboarding, he's fighting to get restrictions lifted; and he's successful at it.
Earlier this year, Zwicky convinced the city of Green Bay to lift the skating ban on the 25 mile urban path known as Fox River Trail.
Zwicky is trying to change the stereotypes about skaters.
"Wanted to break that down and show people that skateboarders aren't just punk kids causing trouble, they are all kinds of people in the community, and they're even your police force," Officer Zwicky told KHON 2 News.
This is the type of approachable police behavior that stokes support in the community instead of angst.
Zwicky should be a role model for other officers.
Instead of harassing kids, or refusing to talk to concerned citizens, or writing revenue collecting seat belt tickets, this is the action that will bridge the ever-widening gap between the police and the people.
Attention cops! More Skateboards, Less Tanks!