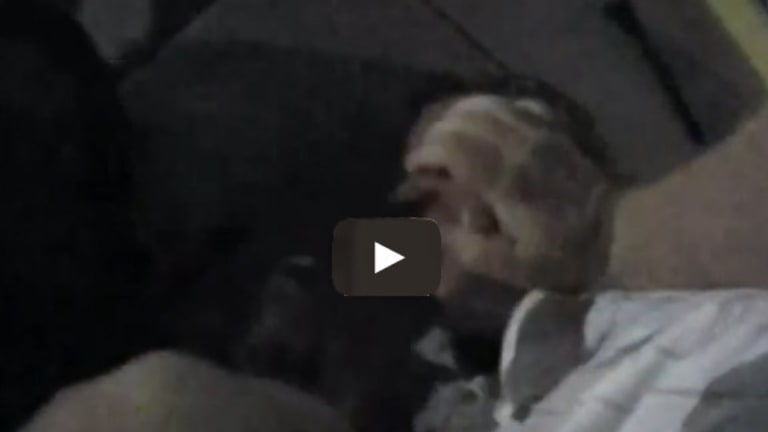 This Homeless Man Just Wanted to Get Some Sleep. Not On this Cop's Watch.
Jun 4, 2014
Imagine that you are down on your luck, tired, homeless, and just needed a place to sleep for a night; so you lay down on the side of a building and go to sleep.
The next thing you know someone jumps on top of you, smashes your face into the ground, and begins waylaying on your head with their fist.
Would you simply lay still and let this person, who is waging an assault on your person, finish the job? Or, would you 'resist'?
This is exactly what happened to 48-year-old Robert Olvera.
Olvera, who had committed no crime, and had harmed no one, was asleep on the side of a building when Manteca Police Officer, Ben Cromwell, approached him.
"Wake up! Wake Up! Wake Up!" Cromwell screamed before mounting the sleeping man and began beating him to a pulp.
Olvera allegedly grabbed Cromwell's testicles during the altercation.
"Sarge – he had a hold of my testicles bro," Cromwell said as Sergeant Joe Aguilar walks over with a flashlight "I just kept hitting him."
Police Chief Nick Obligacion released the video after issuing a release on Friday that acknowledged that "questions have been raised as to the need for the force used against the suspect."
They believe that this video contradicts many Internet accounts of what transpired.
What exactly does the video above contradict? Was this man not asleep and posing zero threat when Cromwell began his assault?
You be the judge. What do you think about the altercation? Was Cromwell acting with appropriate force?