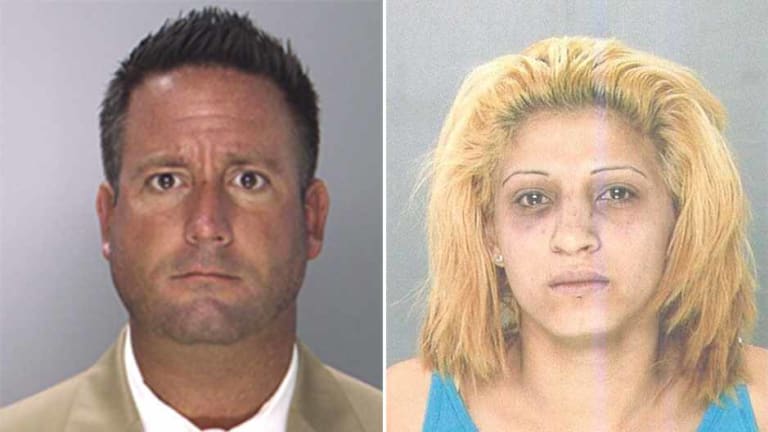 Homicide Detective Caught Helping Girlfriend Cover-up the Murder of her Former Boyfriend
Using his power as a police officer, a Philly cop stifled the investigation of a murder suspect, destroying evidence and more.
Philadelphia, Pennsylvania - Philadelphia homicide detective Ronald Dove is being accused of preventing other officers from properly investigating a murder case that he was personally entangled in.
The murder occurred on September 8, 2013, and immediately after the killing, the victim's girlfriend Erica Sanchez was named as the top suspect.
Dove was personally connected to the murder because he was secretly having a relationship with Sanchez at the time of the killing. Throughout the course of the investigation, Dove made many attempts to protect Sanchez and make it more difficult for other detectives to investigate the case.
"Instead he jumped into action.... to bury evidence. He actively shielded her, hid her, financed her flight. Dove drove Sanchez from Philadelphia to Rochester, New York where he checked her into a Holiday Inn," Philadelphia District Attorney Seth Williams told reporters.
After getting Sanchez out of town and away from police, he then cleaned her car and wiped it of any possible evidence. He then took it to a local garage owner and told him to "get it out of sight."
"He said that Erica had murdered someone and that the police were actively looking for the car," Williams said.
While the officer had Sanchez in hiding, he reportedly told other investigators that she had killed the man in self-defense.
Dove's attorney, Bian McMonigle, says that the officer was blinded by love and honestly felt that Sanchez was innocent.
"I can tell you that Ron never thought that he was trying to help a criminal. He was trying to protect a person who had been the victim of domestic violence and who acted in self-defense," McMonagle said.
The investigation into Dove's involvement in the murder and the following cover-up is ongoing, and it is possible that more charges will be coming in the case.
John Vibes is an author, researcher and investigative journalist who takes a special interest in the counter culture and the drug war. In addition to his writing and activist work he is also the owner of a successful music promotion company. In 2013, he became one of the organizers of the Free Your Mind Conference, which features top caliber speakers and whistle-blowers from all over the world. You can contact him and stay connected to his work at his Facebook page. You can find his 65 chapter Book entitled "Alchemy of the Timeless Renaissance" at bookpatch.com.