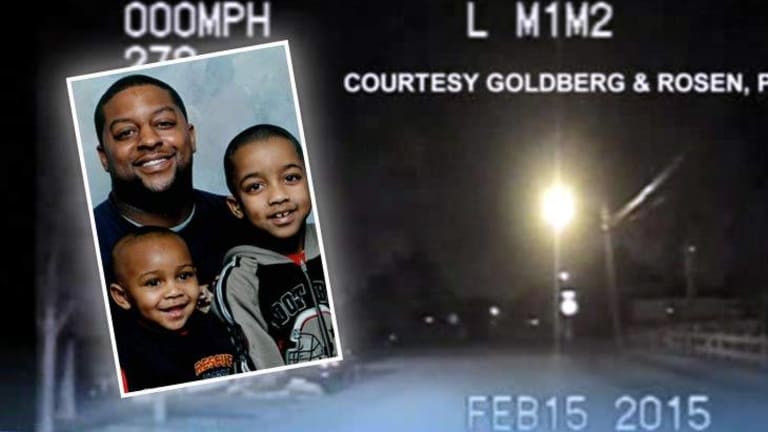 Medical Examiner's Report: Police Electrocuted Man to Death as He Screamed, "They're Going to Kill Me"
Broward County Medical Examiner's office ruled the death of Calvon Reid a homicide by electrocution after police tasered him to death.
Broward County, Fl -- Last Friday, three months after Calvon Reid died at the hands of police, the Broward County medical examiner's office ruled his death a homicide. Records show the 39-year-old died as a result of being electrocuted from repeatedly by Coconut Creek police officers.
As we previously reported, the incident occurred on February 22 when Reid had been injured in the Wynmoor retirement community parking lot and approached someone for help. Multiple residents of the community called for medical assistance. When police arrived on the scene, Reid refused medical help, so the officers electrocuted him to death with Tasers.
Before doing so, witnesses recount seeing up to five officers piling on top of the man, who was writing in pain. Reid yelled out, "Baby, baby, baby. They're going to kill me."
Witness John Arendale recalls watching the altercation from a window in his house. He said he heard one of the officers yelling at the man as he was handcuffing him, "Don't move, or I'll break your f**king arm!"
That's when this story takes a turn for the worse. Arendale said as police lifted up the man he tried to run from officers. At this point, two officers simultaneously fired their tasers into the man.
The man collapsed to the ground and uttered what would be his last words, "I can't breathe."
"When he stopped moving that's when they realized he wasn't breathing," Arendale said.
While the details of the incident were initially kept quiet, it has since been revealed that of the four officers involved in Reid's death, three of them did not have valid Taser certification.
Attorney Jared Blakely spoke on the medical examiner's results, saying, "It shows they used excessive force and electrocuted him to death with their Tasers. It proves they violated his constitutional rights, and his family wants justice."
The police seem to be attempting to divert attention from the homicide by focusing on Reid's drug use. Immediately after the incident, the department attempted to character assassinate Reid by claiming that the man they killed, "had a lengthy rap sheet."
The mainstream media is parroting this narrative. According to Local 10,
In the Reid case, the medical examiner's office ruled the primary cause of death was the Taser use by police, or "complications of an electro-muscular disruption device." Cocaine use, alcohol intoxication and an enlarged heart were listed as "other significant conditions contributing to the death, but not resulting in the underlying cause" of death.
Reid's father want's people to focus on the real issue, his son's murder. "They are doing anything they can to discredit Calvon," he said. "They are doing everything they can to cover their tail. I don't think they'll be successful. I feel like they murdered my son."
According to Amnesty International, between 2001 and 2008, 351 people in the United States died from being shocked by police tasers. Electronic Village has documented another 283 taser-related deaths in the United States from 2009-2014. That means there have been at least 634 documented taser-related deaths in America since 2001. You can view the list here.