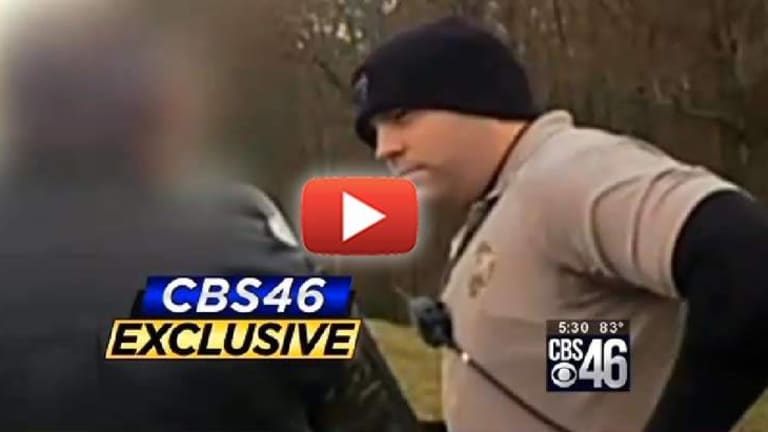 "I Want you to Smoke this S**t!" Cops Resort to Forcing Addicts to Do Drugs So they Can Bust Them
Apparently busting people is getting more difficult so the police have resorted to planting drugs and forcing addicts to smoke them so they can then arrest them.
Walton County, GA -- The Walton County Sheriff's Department has stooped to a new low to bolster their arrest statistics and in doing so they've highlighted the immorality of the war on drugs.
Renee Jones is a recovering drug addict which means she is an easy target for unscrupulous police who want to manufacture a crime. Earlier this year, the Walton County Sheriff's Department paid one of their informants to conduct an attack for them.
The informant was equipped with a microphone and the recording of his setup was just publicly released.
"What they did is find a confidential informant who they then gave drugs to, marijuana and cocaine, and they sent that person to go meet with Mrs. Jones and to give her the drugs," Jones' attorney, David Boyle said.
On the recording we can hear the informant demand that Jones smoke the cocaine.
"I want you to smoke this s*** over here because this is some good s***," says the informant.
"I can't smoke it no more," refuses Jones.
Jones did not accept the drugs, so the police informant then planted them on her so police could later make the arrest.
After the informant planted the drugs in Jones' car, he then called to inform the police. "Hey there's dope and there's weed. It's in the cigarette pack in the middle," he explained.
Shortly after their informant attempted to force a woman to smoke crack and then planted drugs on her, the heroic deputies swooped in to make their bust.
"They are essentially manufacturing the crime in terms of providing the drugs and then arresting the person. In my mind, that seems completely illegal," Boyle said. "I've never seen a case in which the police are arresting somebody after giving them drugs. There is no sale of the drugs, there is no purchase of the drugs."
Eventually, due to the recording of the audio, it was proven that Jones was a victim of the police and all of her charges were dropped.
After the allegations of misconduct by the drug task force were made, the sheriff's department claimed that they launched an investigation into the incident.
However, according to WGCL,
CBS46 personally called Sheriff Joe Chapman Tuesday, but he has not yet responded. The Walton County Sheriff's Department told CBS46 two months ago that the findings of their investigation showed no criminal wrong doing or misconduct and all of the deputies have been reinstated to the narcotics unit.