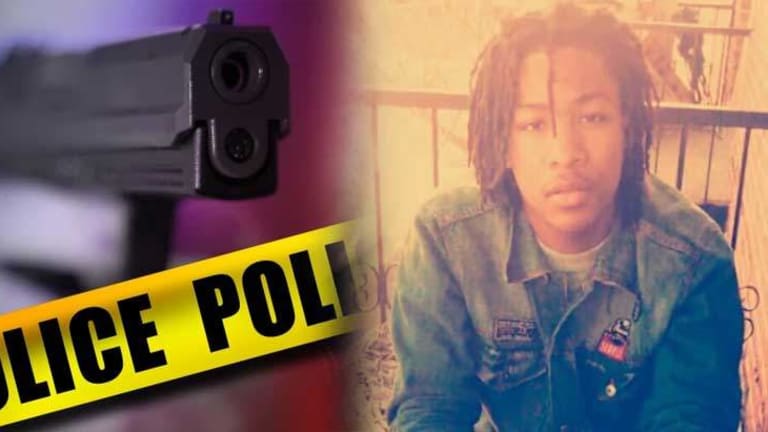 Illinois Cops Fatally Shoot Teen Boy in the Back as He Ran from Them
The Zion Police have fatally shot a 17-year-old by firing twice at his back after chasing him for two blocks.
Illinois police have fatally shot a 17-year-old by firing twice at his back after chasing him for two blocks. A gun was recovered from the scene, but two witnesses said the teenager wasn't armed at the time of the shooting.
Family members identified the victim as Justus Howell, a 17-year-old from Waukegan, Illinois.
The Zion Police Department was responding to a call about a fight in the northern suburb of Chicago on Saturday afternoon. They said a man with a gun fled from the officers when they arrived. After chasing the man for two blocks, a cop shot the suspect, Zion police said in a statement.
Officers administered medical aid to the victim at the scene, but he was pronounced dead at the hospital. The officer who fired the shots wasn't injured, but was also taken to an area hospital as a precaution, police said.
Police added that a handgun was found at the scene. The Lake County Major Crime Task Force and the Lake County State's Attorney's Office are investigating the incident.
https://twitter.com/Waistin_NoTime/status/584922737132470272
"The shooting is being investigated. The family is hoping for a speedy conclusion," one of Howell's grandmothers said in a statement. "We ask that you respect the family's privacy at this time."
Investigators haven't identified the officer who fired the shots and other details are scant, including whether Howell used a gun, WLS reported.
Witnesses to the incident contradicted the police statement that the suspect had a gun.
Michael Dizzone and his wife live in a home directly across the street from where Howell was shot. Dizzone told the Chicago Sun-Tribune his wife was looking out of her bedroom window when she saw the officer shoot Howell twice.
"She saw him fall to the ground," Dizzone said. He said his wife told police what she saw and that she did not see a gun on or around Howell. "She was really upset."
Bobbie Vaughn, who lives nearby, told the Chicago Sun-Times she heard two shots and began running toward the scene, following a police officer. When she arrived, she saw Howell on the ground.
"I heard the officer tell the other officer, 'I shot him'," she said. "They were shaking him, but he didn't move. He was on his stomach, so they turned him over and the police officer I was with gave him CPR."
Vaughn said she remained on the scene for quite some time and didn't see police uncover a weapon.
"I didn't see a gun, no knife, nothing," she said.
The victim's mother, LaToya Howell, told the Chicago Sun-Times that Justus wanted to go to medical school to be a surgeon.
"Justus was a young man murdered by Zion police," she said. "As he was fleeing from police, they killed my son. He couldn't have been a threat if he was running."
"He was on the path to becoming a man," she added. "He loved to rap and went by the name 'Lil' Meachi."
Family and friends held a peaceful vigil for Howell on Sunday. They told WLS they believe police had no reason to shoot.
https://twitter.com/Kinglss_/status/584838801576472577
Participants chanted, "Justice for Justus." Many wore T-shirts with Howell's picture emblazoned with the slogan they were shouting, the Chicago Sun-Times reported.
Waukegan 1st Ward Alderman Sam Cunningham also attended the memorial gathering, according to the Chicago Tribune. He called on anyone with information about the shooting to contact the Zion Police Department.
"All of those who were there, everybody who was there at that scene — you need to speak with these investigators, so we can get all of the facts," he said. "That is critical, because a lot of times, people tend to say, 'I don't want to say anything,' but everybody who was there at that scene who remotely saw something needs to speak with the investigative team. (We) want everybody who was a part of that scene to be spoken to."
Republished with permission from Russia Today.