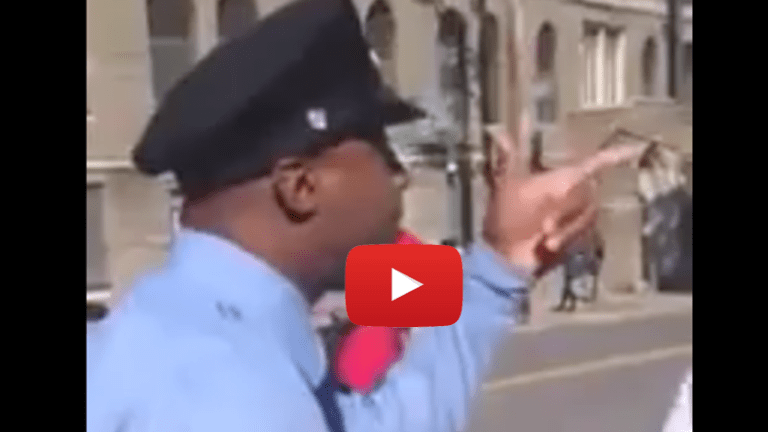 "I'm Gonna Beat the Sh*t Out You!" Thug Cop Bullies Teen Walking Home From School
"Keep f**kin' walkin', the next time you look me in my fuckin' eye, I'm gonna beat the sh*t out you. Now get the f**k outta here." - Philly Cop
Philadelphia, PA -- A video uploaded to Facebook this month has a Philly cop under investigation for threatening a young teen walking home from school.
The video which was upload to Facebook on October 17, shows a Philadelphia police officer behaving more like a thug bully or a Drill Instructor than a law enforcement officer.
"Big man, do we have a problem?" the officer asks. "Because I notice that you keep trying to make eye contact with me. Is there a problem?"
The teen replies to the officer but it is inaudible.
"Okay, well keep f*****g walking," the officer replies. "The next time you look me in my f*****g eye, I'm gonna beat the s**t out you! Now get the f**k outta here!"
That is when the video then ends.
Since this clip was shared with the Free Thought Project, we have tried to contact the original poster for comment, but have yet to hear back. However, NBC Philadelphia contacted the Philadelphia Police department to get a comment.
NBC Philadelphia states:
According to a law enforcement source, the officer belongs to the 19th District.

A Philadelphia Police official, who did not want to be identified, also commented on the video.

"The video does not reflect well on the officer," the official said. "I have no doubt he had good reason to be exasperated but you have to maintain your professional demeanor."
We applaud the person who took this video. This officer could have kept on doing this type of thing, and the world would have never known. However, thanks to the power of video, the corruption is now exposed.