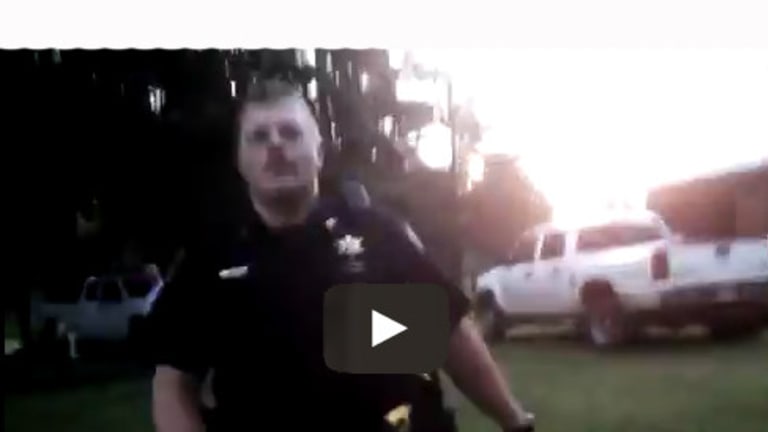 Internet Activist Recovers Deleted Video of Police Assault, This is How We Win!
March 3, 2014
The power of the internet knows no bounds. It is our most powerful weapon against corruption and has helped to shed light on the ones that wish to remain in the darkness.
The story below is another wonderful example of how the internet is helping to exonerate the innocent whilst bringing justice to the corrupt.
A man was assaulted by police and his video of the incident confiscated. He was then jailed for 10 days after false charges were brought against him.
A year later he received his phone back only to find that the files had been corrupted and the video unplayable.
He reached out to the internet, and the internet answered. One of the files was repaired by a reddit user, which shows the assault on video. He explains what happens in the story below.
There is also a link to the other corrupt files that show more of the assault if you or someone you know may be able to repair them. THIS, is how we fight back against corruption, work together, expose the tyrants!

Published on Mar 2, 2014
Corrupt Video just recovered, more videos still to repair after in police custody for a false violation!
After just calling 911, A police car drives by me even though I'm flagging it down on a narrow road, he drives right past me. I approach the police car wait next to it, obviously indicated that I'm waiting to speak to the officer. INSTEAD the officer approaches me and attacks. Charges me with obstruction of governmental administration a misdemeanor. Penalty 1 year jail. The data on the phone was corrupt and shows signs of tampering and erased data.
Someone online was able to recover one corrupt video. Working on the other parts where I'm screaming in pain and it gets much worse.
The dashcam video they clam was not in the police car at the time, and records of the 911 call have been unable to obtain, yet I have one :) Infact any documents have been hard to obtain. My lawyers name is G____.
I just got this phone back friday after much anguish.
There is even more to recover. If you would like to help recover the other files feel free to download them here.
https://mega.co.nz/#F!cFNT1IIb!F_ILHh...
This event happened the 18th. of july 2013 The officer is still working, and I have a very nice picture of him to help others say clear of a similar situation.