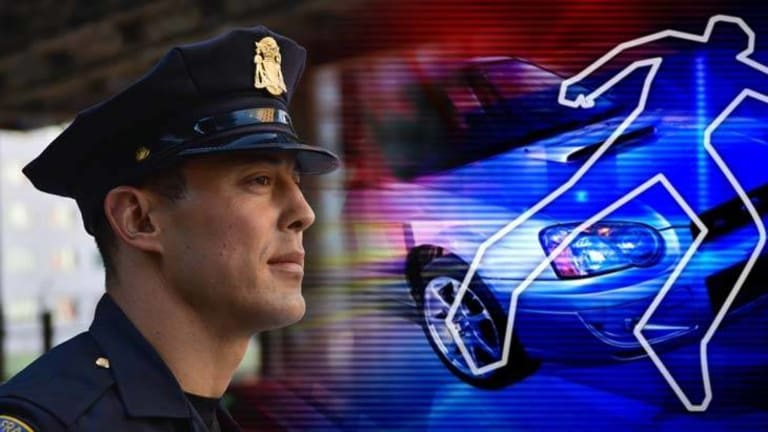 Internet Famous 'Hot Cop' Arrested for Running Over 2 Pedestrians and Fleeing
An internet famous cop has shown his true colors after he plowed of two people in a crosswalk and then fled the scene.
San Francisco, CA -- Earlier his year, officer Christopher Kohrs, 38, was deemed "Hot Cop of Castro" and quickly became an internet celebrity. Kohrs was portrayed on social media as the good looking hero cop from San Francisco with an impeccable record. But this weekend, all that would change.
According to a San Francisco Police Department news release, officer Kohrs rammed his Dodge Charger into two men who were crossing near Broadway and Montgomery streets in the city's North Beach neighborhood.
Instead of stopping and rendering aid to the two people he just ran over, police say that Kohrs ditched the car and ran from the scene around 2:20 a.m. Having the unmistakable face of 'Hot Cop' made Kohrs readily identifiable and he was arrested later that day on two counts of felony hit-and-run.
His victims were two men in their forties, who were taken to the hospital and luckily they are expected to survive. According to the press release, police are still conducting their investigation.
Kohrs has been the subject of multiple fundraisers, calendars, and celebrity selfie moments from start struck fans in San Francisco. A fan page for Kohrs was set up on Facebook, on which pictures of the officer were posted, along with videos depicting him and other officers as heroes.
It will be interesting to see what the page, with over 52,000 likes, will say about their good looking criminal in blue now.
Unfortunately, highly praised officers betraying the public's trust and showing their true colors is a common occurrence.
'Officer of the Year,' Officer Eric Casebolt, was captured on video brutalizing a teen girl and pulling his gun out on unarmed teens earlier this year.
Before Casebolt, there was Houston police officer Noe Juarez, Officer of the Year, 2009. In April, Juarez was indicted after he was caught running drugs and weapons for the Los Zetas cartel in Mexico.
In February, 38-year-old Edwin Guzman, Officer of the Year 2012, was arrested for molesting a young girl who thought of him as a "father figure."
Also in February, Jonathan Bleiweiss, 34, admitted to forcing 20 male immigrants into having sex with him. This Officer of the Year, 2013, pleaded guilty to an array of charges including 14 counts of armed false imprisonment, 15 counts of battery and four counts of stalking. However, because of his blue privilege, he avoided all of the charges with "sex" in them.