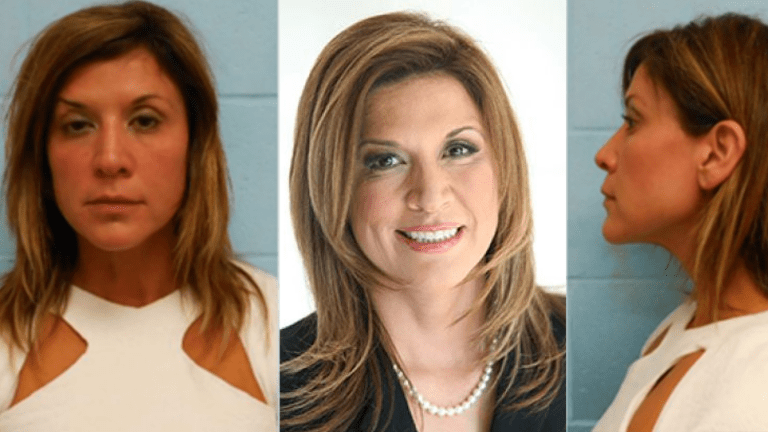 Judge Pleads for Special Treatment for DWI, Shows What a Sham the System Is
In America, if you are part of the "justice" system, you are also above it.
San Antonio, Texas - Last month, a judge who pleaded for special treatment during her DWI arrest had her case dismissed and has been able to keep her job.
As we reported in July of this year, a Texas appeals court judge named Nora Longoria was caught going just over the speed limit while traveling drunk in her Lexus late one evening. When she was pulled over by police she immediately flashed her badge and told them that she was a judge.
She had plainly admitted to drinking at least 5 beers before getting behind the wheel, expecting that her badge would grant her extra rights, specifically the right to drive drunk. It is also important to point out that if she said she had 5, then she probably had 12.
She then pleaded with police not to arrest her, and was almost charged with resisting arrest because she wouldn't allow them to put handcuffs on her.
Please let me go home. I live a couple of miles away … you are going to ruin my life. I worked hard for 25 years to be where I am today," she told police.
On November 20th, her pleas were answered by Judge Rolando Cantu of the Hidalgo County Court, when he dismissed her case.
Under reason for dismissal it ironically says: "Other; In the Interest of Justice."
According to Hidalgo County District Attorney Rene Guerra, there wasn't enough evidence to prosecute because Longoria refused a breathalyzer, and did not "seem drunk" in the video where she was yelling at the arresting officers, refusing to be handcuffed, and telling them that they would have to physically drag her to jail if they wanted to arrest her.
"When looking at the video it doesn't sound to me like she had slurred speech," Guerra said.
Ironically, when campaigning for her position, one of her posters read "Our 13th court of appeals covers 20 counties … yet we share common hopes and expectations for our legal system … and for the justices who must rule fairly and impartially on the cases that affect our lives, our livelihood and our future."
In America, if you are part of the "justice" system, you are also above it. Had Longoria been a struggling mother of three, who was driving slightly over the speed limit after having a beer with friends, not only would she have never beaten the DUI charge, but she could have very well ended up with her face smashed in too.
John Vibes is an author, researcher and investigative journalist who takes a special interest in the counter culture and the drug war. In addition to his writing and activist work he is also the owner of a successful music promotion company. In 2013, he became one of the organizers of the Free Your Mind Conference, which features top caliber speakers and whistle-blowers from all over the world. You can contact him and stay connected to his work at his Facebook page. You can find his 65 chapter Book entitled "Alchemy of the Timeless Renaissance" at bookpatch.com.