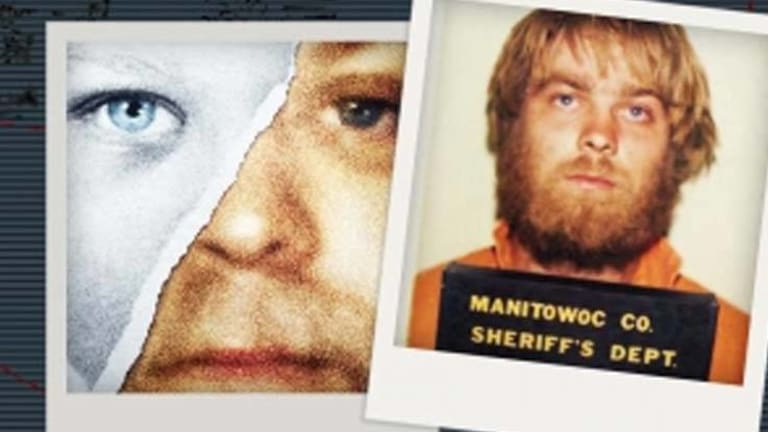 'Making a Murderer' Juror Comes Forward with Claims More Disturbing than the Documentary Itself
One Netflix series has rocked the nation and shaken the public's faith in the judicial system, but the juror's comments are even more shocking.
WARNING: This article contains spoilers to the Netflix Documentary Series "Making a Murderer"
Fearing for their personal safety, a juror from Steven Avery's 2005 murder trial recently informed the filmmakers of Netflix's "Making a Murderer" that the juror was under duress when voting to convict him and accused law enforcement of framing Avery. In a clear conflict of interest, at least two of the jurors were directly related to members of the sheriff's office and the clerk's office, which was accused of tampering with his blood.
Although Steven Avery had a few prior run-ins with the law, the Manitowoc County Sheriff's Office did not take a personal interest in Avery until he was charged with assaulting his cousin who was married to a sheriff's deputy. In 1985, Avery admitted to running his cousin off the road and threatening her with an unloaded shotgun for spreading rumors about his sexual activity. Later that year, Avery was charged with sexually assaulting Penny Beernsten and served 18 years in prison.
Instead of following up other valid leads, the Manitowoc County Sheriff's Office pinned Avery as the attempted rapist until DNA analysis exonerated him for the crime. In April 2002, attorneys for the Wisconsin Innocence Project obtained a court order for DNA testing, which linked a hair in the crime to convicted felon Gregory Allen, who was serving a 60-year prison sentence for sexual assault. After attacking Beernsten, Allen attempted to rape at least one other woman while an innocent man sat in prison for a crime that Allen had committed.
Released on September 11, 2003, Avery later filed a $36 million federal lawsuit against Manitowoc County, former Sheriff Thomas Kocourek, and former District Attorney Denis Vogel. As attorneys began conducting depositions and questioning Manitowoc sheriff's deputies involved in Avery's wrongful conviction case, Avery was arrested in connection with the disappearance of photographer Teresa Halbach who was last seen taking pictures of a vehicle at Avery's home.
In March 2006, Avery's 16-year-old nephew, Brendan Dassey, was charged with first-degree intentional homicide, sexual assault, and mutilation of a corpse. According to the recorded interviews, DOJ investigator Tom Fassbender and Calumet Sheriff's Sgt. Mark Weigert appeared to coerce a false confession from the developmentally challenged minor without the presence of his parents of a lawyer. Instead of verifying Dassey's statements, which were mostly fed to him by Fassbender and Weigert, special prosecutor Ken Kratz held a ghastly press conference describing the orgy of blood in lurid detail while simultaneously corrupting the jury pool in order to ensure a victory later at trial.
According to Reesa Evans, Avery's first public defender, Avery's IQ is 70, and he "barely functioned in school." Although the police searched Avery's property for several days, they did not find any of the bloodstains described by Dassey's forced confession. Avery and Dassey simply do not have the mental capacity to scrub down a forensic crime scene supposedly drenched in the victim's blood.
Subsequent investigations of Avery's property eventually discovered the victim's car key in his bedroom and his bloodstains inside her RAV4. Although the Manitowoc County Sheriff's Office was ordered not to enter Avery's house without the presence of officers from other law enforcement agencies, Manitowoc Sheriff's Lt. James Lenk suspiciously found the key in plain view on the floor even though previous searches failed to locate the key.
During the 1990s, Lenk and Manitowoc Sheriff's Sgt. Andrew Colborn received information that could have exonerated Avery but failed to act on it. A few weeks before Halbach's disappearance, Lenk and Colborn were questioned in sworn depositions connected with Avery's $36 million federal lawsuit against the county. Accused of murder in 2006, Avery settled for only $400,000, which he used to hire defense attorneys for his murder trial.
After requesting Avery's blood sample from the Manitowoc County clerk's office, his defense attorneys discovered that the seal on the container had been broken and a hole, roughly the size of a hypodermic needle, had punctured the cap on the vial. Although the blood found inside the victim's car could have been planted from the sample of Avery's blood, the attorneys were unable to prove that Lenk and Colborn had framed Avery for murder.
According to the U.S. judicial system, Avery's defense attorneys were not responsible for proving the deputies' guilt. They bore the responsibility of planting a shadow of doubt within the minds of the jurors. But some members of that jury claim the decision to convict Avery had already been decided before the trial, and a definite conflict of interest existed inside the jury box.
In February 2007, the Milwaukee Journal Sentinel discovered that one of the jurors has a son who works for the Manitowoc Sheriff's Office. Another juror's wife was working at the Manitowoc County clerk's office, which was accused of leaving Avery's blood unsecured, allowing sheriff's deputies to plant evidence against him.
On March 18, 2007, Avery was convicted of murdering Halbach and illegally possessing a firearm but was found not guilty of mutilating a corpse. He was sentenced to life in prison without the possibility of parole. Four years later, a state appeals court denied Avery's appeal for a new trial.
On Monday, former Calumet County District Attorney Ken Kratz accused the "Making a Murderer" filmmakers of skewing the evidence in Avery's favor. Kratz claimed that the documentary series failed to address other DNA evidence, including Avery's saliva found in the victim's car and Halbach's blood found on a bullet fired from Avery's gun. Kratz resigned in 2010 after he was caught repeatedly sexually harassing a domestic abuse victim while prosecuting her ex-boyfriend on a strangulation charge.
On Tuesday, "Making a Murderer" filmmakers Laura Ricciardi and Moira Demos appeared on NBC's Today explaining that one of the jurors recently admitted the decision to convict Avery was made under duress while fearing possible retaliation from other jurors and local law enforcement.
"(The juror) told us that they believe Steven Avery was not proven guilty,'' Ricciardi said. "They believe Steven was framed by law enforcement and that he deserves a new trial, and if he receives a new trial, in their opinion it should take place far away from Wisconsin."
"They told us really that they were afraid that if they held out for a mistrial that it would be easy to identify which juror had done that and that they were fearful for their own safety,'' Demos recalled.
A juror who was excused from the case due to medical reasons also admitted during the series that several of his fellow jurors were biased against Avery after hearing the grisly details of Kratz's macabre press conference. So far, Change.org has garnered over 300,000 signatures calling for Avery's release and criminal charges filed against any cops suspected of framing him, while WhiteHouse.gov has received more than 97,000 signatures petitioning for the pardons of Avery and Dassey. Roughly 2,800 more signatures are required at WhiteHouse.gov by January 19, in order for the Obama administration to address the possibility of pardoning a previously exonerated man with very powerful enemies.