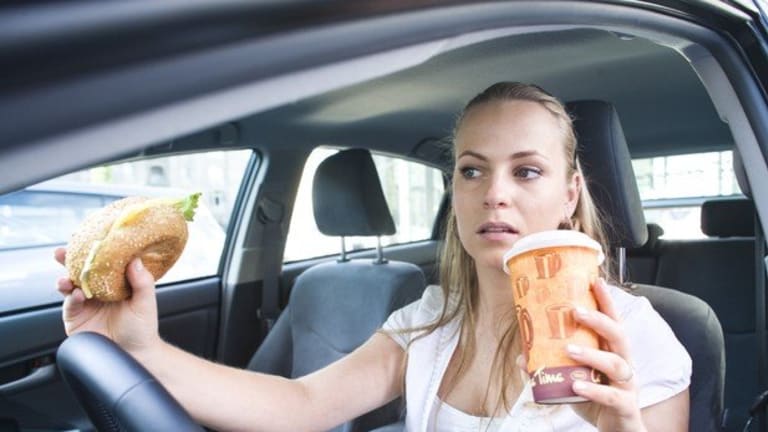 Kentucky Police Set Up 'Eating While Driving' Checkpoints
Instead of preventing crime and searching for criminals Kentucky is beginning an arbitrary program of looking out for people that may be eating while they drive. This clear violation of the 4th Amendment will also include checkpoints targeting "distracted drivers," despite the fact that there is no ban on eating and driving in Kentucky.
Operation R.A.I.D. (Remove Aggressive, Impaired and Distracted drivers from Kentucky Roadways), which starts this month, will remain active for one year.
"Law enforcement will be more visible and the number of check points will increase," reports WBKO.
"Not only just texting, but any distracting drivers. This includes eating and drinking. We are going to be out looking for those people. You're going to see a major force when it comes time for St. Patrick's Day weekend and holiday weekends," said Trooper Biven of the Kentucky State Police.
The cops apparently do not take issue with the fact that there is NOT a law in place that says one cannot eat and drive in Kentucky. Law enforcement officials will still be pulling people over illegally, as well as subjecting them to illegal checkpoints.
You can rest assured however, that if cops are found to be eating and driving, even causing an accident, that they will not be subject to such tyranny, as they are above the law.
Feature Image: © Rex Features Stock Image