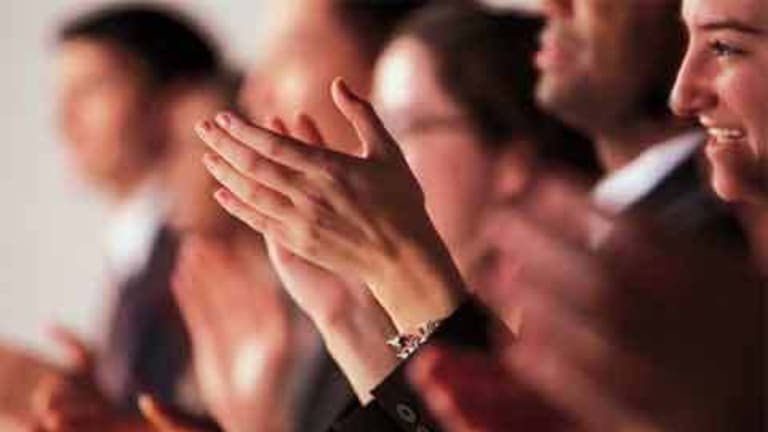 Kill a Teenager, Get a Standing Ovation from Fellow Cops
Italian police conference applauds officers convicted of manslaughter
April 30, 2014
Italy's prime minister, Matteo Renzi, has called the applause for the returning police officers 'shameful'. Photograph: AGF srl/Rex Features
A major police union in Italy has provoked outrage after giving a five-minute standing ovation to three officers convicted of the manslaughter of an 18-year-old.
The mother of Federico Aldrovandi, who died in the northern town of Ferrara in September 2005 on his way back from a night out, said she had felt both "fear and disgust" upon hearing of the warm reception given to the officers by the Autonomous Union of Police (SAP) on Tuesday.
The three men – Paolo Forlani, Luca Pollastri and Enzo Pontani – were definitively convicted of manslaughter by Italy's supreme court in June 2012 and sentenced to three years and six months in jail for their role in Aldrovandi's violent death. Another officer, Monica Segatto, was also convicted but was not present at the conference of SAP, the second-largest police union.