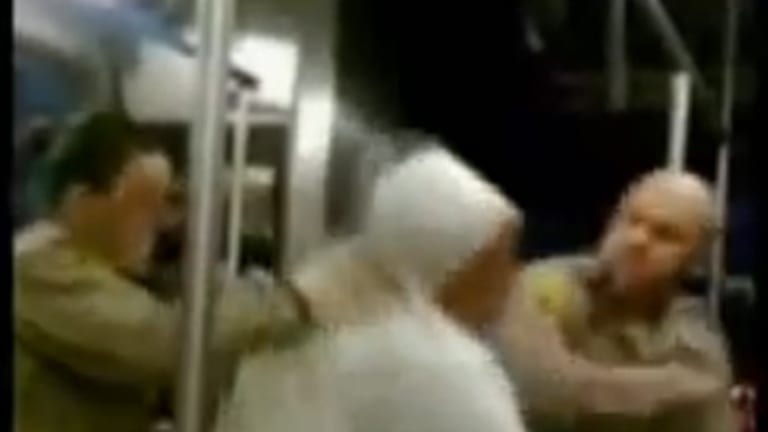 LA Cop Punches Special Needs Girl in the Face, Tries to Confiscate Video of Incident
This cellphone video shot by bus passenger, Jermaine Green, shows two sheriff's deputies climbing onto the bus, confronting a woman who was pushing a stroller full of pillows (she has special needs) and nail her right in the face.
Green claims the male deputy approached him afterward and said, "You can be under arrest if you don't give me that video."
According to LA Weekly, the Sheriff's department tried to justify the use of force against this woman.
"We got a 911 call of a violent woman on a bus, [saying] she almost attacked an elderly man. Lakewood deputies responded. And we know this woman by the way -- she has 4 previous arrests and convictions for assault on a police officer. ... She's a large woman with some mental challenges, and she became aggressive toward our deputies."
Did this thug need to smash this woman's face? You be the judge...