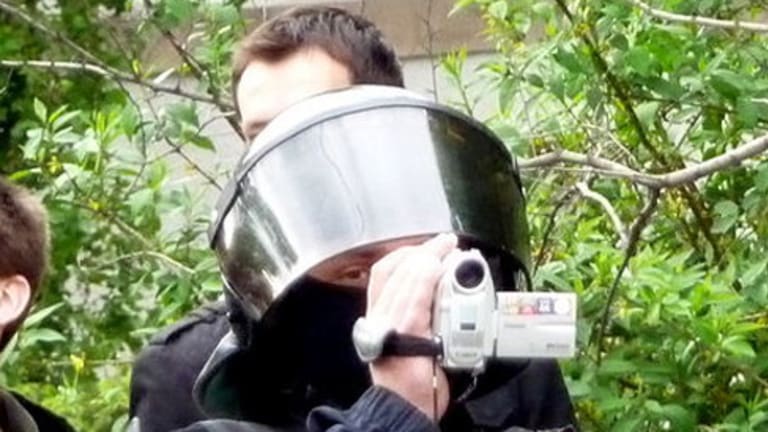 Landmark Civil Rights Case in Indiana Prohibits Cops from Interfering with Civilians Filming Them
February 28th, 2014
As part of a settlement to a federal civil rights case, the Indianapolis Metropolitan Police Department will be instituting a new policy prohibiting police officers from interfering with civilians who are recording their actions.
According to Indiana Lawyer, the policy change was included in a settlement agreement with Indianapolis resident Willie King who was arrested in February 2011 after he used his cellphone to videotape police officers arresting another man. King was charged with resisting arrest, disorderly conduct and public intoxication.
An officer then ordered King to hand the phone over. When King refused, the officer tackled him to the ground and confiscated his phone.
Following a bench trial that found him not guilty, King filed a federal civil rights case against the city of Indianapolis and the police officers involved in the incident. The lawsuit, Willie E. King v. The City of Indianapolis, Jonathan M. Lawlis, Robert K. McCauley, Brad Alford, Michael B. Wright and David Miller, 1:11-cv-01727, was filed in U.S. District Court for the Southern District of Indiana, Indianapolis Division.
King claimed the city and the officers violated his First, Fourth and 14th amendment rights. In addition, he asserted the IMPD used excessive force against him and that he was a victim of false arrest and malicious prosecution.
The settlement was reached within weeks of King's March 10, 2014, trial date. Along with requiring the city to implement a new policy, the settlement also awarded King $200,000 in damages.
Police Chief Rick Hite now has two months to issue a bulletin informing his officers that they should not stop civilians observing or filming their actions in public, so long as the person filming does not interfere with their duties and keeps a "safe and reasonable" distance.
Chock this one up for a win! The next order of business will be to define a "safe and reasonable" distance as this will likely be the chink in the armor that police will exploit in order to tackle the next youtube vigilante catching their dastardly deeds on camera.