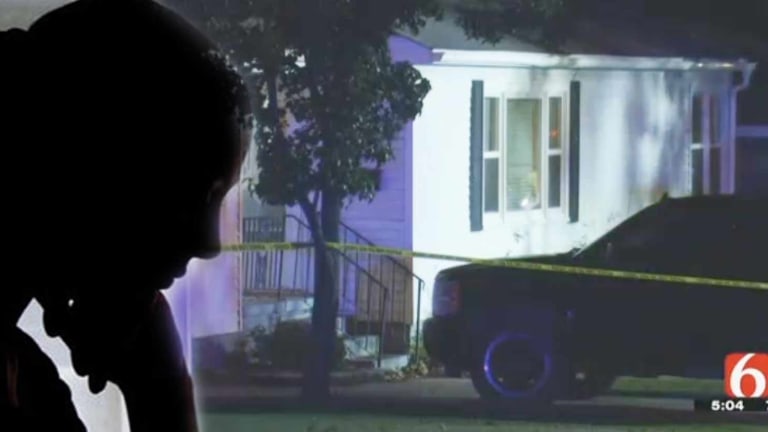 Police Respond to Domestic Violence Call, Shoot Victim in the Head—Attempt to Cover It Up
When police responded to the scene where a man was attacking his girlfriend, they shot the victim in the head and then covered it up, according to a lawsuit.
Bartlesville, OK – A woman is now filing a lawsuit against police after she was the victim of domestic violence, and the officer who responded to the scene where she was being attacked, shot HER in the head and was cleared of any wrongdoing.
The incident occurred on Oct. 26, 2016, when Trina Brown, 44, was assaulted by her boyfriend. Bartlesville Police were called to her home around 2:30 p.m. but by the time they got there, the man was gone, according to a report from NewsOn6.
Neighbors called police again around 5 p.m. to report that William Cole, 36, had returned to the residence. Police claim that when officers responded to the scene this time, Brown attempted to run out of the house to safety and Cole followed her and tackled her.
The report states, "officers deployed a Taser, which they said had no effect," and then Cole "punched one of the officers, who then took out his gun and shot the man."
However, neighbors claim that they heard at least five gunshots, and although Bartlesville Officer Corey Boyd did shoot and kill Cole, it has now been revealed that he also shot Brown in the side of the head.
Police Captain Jay Hastings told NewsOn6 that this was nothing more than a routine domestic violence call. "It's just a domestic violence call, something routine officers do day in and day out. He can go pretty violent pretty quick. It's one of the more dangerous calls that officers have to deal with," he said.
Just weeks after the officer-involved shooting occurred, Washington County District Attorney's Office announced on Dec. 1, 2016, that it would not pursue charges against Boyd, clearing him of any wrongdoing.
Trina Brown is now filing a lawsuit seeking $75,000 in damages. She claims that Boyd "loosed a fusillade of bullets in the general direction of Mr. Cole." Brown was lying on the ground at the time, and one of those bullets struck her "in the head behind her left ear, traveled down her neck and across her back, and finally got lodged near her lower spine."
The lawsuit alleges that officers blatantly worked to hide "the negligent and careless use of deadly force" by their fellow officer, and one of the officers at the scene even "told EMSA workers Brown had been stabbed behind her ear" to make it look as if she has not been shot by Boyd.
As The Free Thought Project reported, the horrific case of police responding to a dangerous situation and severely injuring the victim is not a new phenomenon—and it is not new in Oklahoma. When Julie Huff was taken hostage by a bank robber in January 2016, police in Eufaula, Oklahoma, responded by pursuing the robber in a high-speed chase and then shooting the hostage victim 9 times in an attempt to get to the robber.
In the case of Trina Brown, it was not until her lawsuit was made public that the injuries she sustained during the shooting became public as well. It remains to be seen whether police will release the Body Cam footage from the shooting.
NewsOn6.com - Tulsa, OK - News, Weather, Video and Sports - KOTV.com |