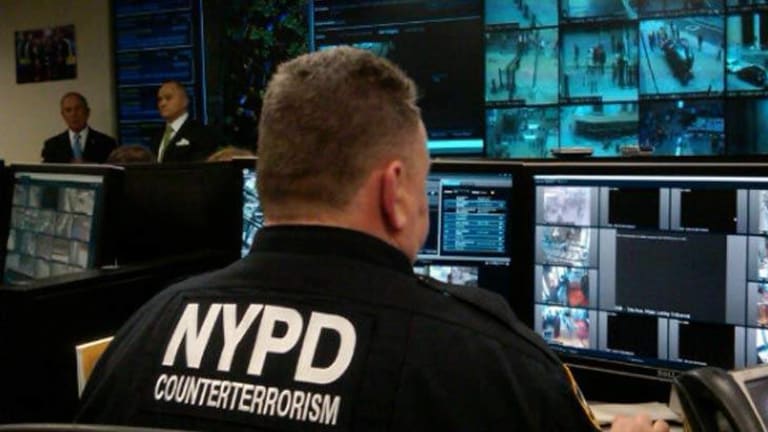 Leaked Docs: NYPD Received $1 Million from UAE to Fund Worldwide Intelligence "Investigations"
Listed as donors on the leaked document were the Embassy of the United Arab Emirates, JP Morgan Chase & Co., Barclays Capital, Fields Family Foundation, The Starr Foundation, Emigrant Savings Bank.
The New York Police Foundation received $1 million from the United Arab Emirates in 2012, according to a document revealed by The Intercept.
Listed as donors who contributed $1 million or more on the Foundation's 2012 Schedule A tax form, not intended for public disclosure, are Barclays Capital, Fields Family Foundation, The Starr Foundation, Emigrant Savings Bank, JP Morgan Chase & Co and the "Embassy of the United Arab Emirates". By far the largest donor is JP Morgan Chase, with over $7 million in contributions.
The Intercept examined the publicly-disclosed documents and found that the exact amount of the UAE donation was disbursed to the NYPD Intelligence Division, which operates the International Liaison Program, stationing NYPD officers in cities around the world to combat terrorism and international crime.
However, a spokesman for the foundation denied that the Emirati funds were used for the liaison program. "The gift was an unrestricted gift to the General Fund. No such donation funded the International Liaison Program," he told The Intercept, adding that the money was "directed to upgrade NYPD equipment and facilities used to aid in criminal investigations throughout New York City." At the Brennan Center for Justice, a New York University institute dealing with law and public policy, the disclosure was received with concern. Any foreign government's assistance would "invariably come with conditions and expectations, whether they are explicit or not," the center's Michael German, a former FBI agent, told The Intercept. "When we're talking about large sums of money from a foreign government potentially being used to fund essential police functions, it raises serious operational and legal questions," added Michael Price, of the center's Liberty and National Security program.

What makes the document raise suspicions is the fact that the UAE is the only government on the list of donors, and that the embassy has refused to comment, legal analyst "Lionel" told RT.
"It just looks odd," Lionel said. "If the government involves itself in a donation, is it natural to believe or to suspect that special considerations might be expected, in view of said donation?"
Although a 2013 Washington Post report mentioned that the Emirates had donated to the NYPD, it did not disclose the amount or the source for the information. According to The Intercept, the foundation never filed a Foreign Agent Registration Act (FARA) disclosure, or acknowledged the contribution publicly.
The NYPD has had a relationship with the Emirates since at least 2009, and an information-sharing agreement was signed in 2012 that provided for the "exchange of ideas and training methods" between the NYPD and the UAE.
Republished with permission from Russia Today