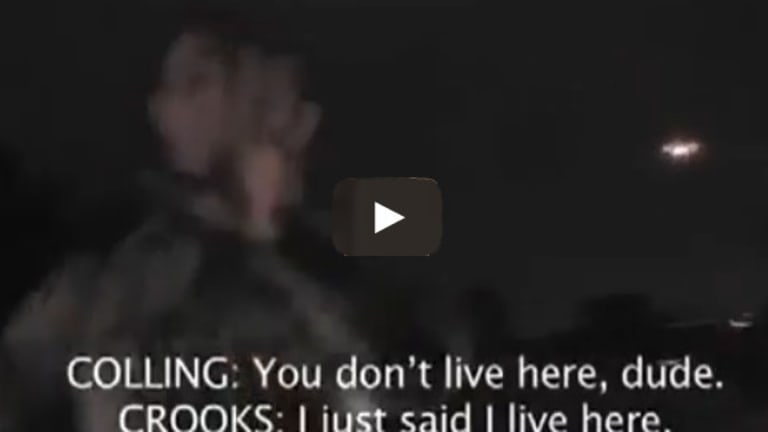 Legally Filming the Police Got this Man Beat Down. Tax-Payers Shell Out $100K
"I'm perfectly within my legal rights to be here." "Turn it off!!"
May 17, 2014
The Metropolitan Police Department in Las Vegas Nevada has paid Mitchell Crooks $100,000 for beating him in his own driveway as he was filming police officers investigation a burglary.
Crooks was legally videotaping, on March 20, 2011 as officers investigated a burglary across the street near East Desert Inn Road and South Maryland Parkway. As Officer Derek Colling was driving away, he stopped his car, got out and approached Crooks.
Colling ordered Crooks to stop filming, and when Crooks refused, Colling beat him, according to the lawsuit.
Initially, Crooks denied living there, which was a mistake. He would have been better off not answering the question than lying.
Crooks was arrested for battery against an officer, trespassing and resisting arrest, but the charges were dropped as none of them were just.
Below is the disturbing video from Crooks' camera.