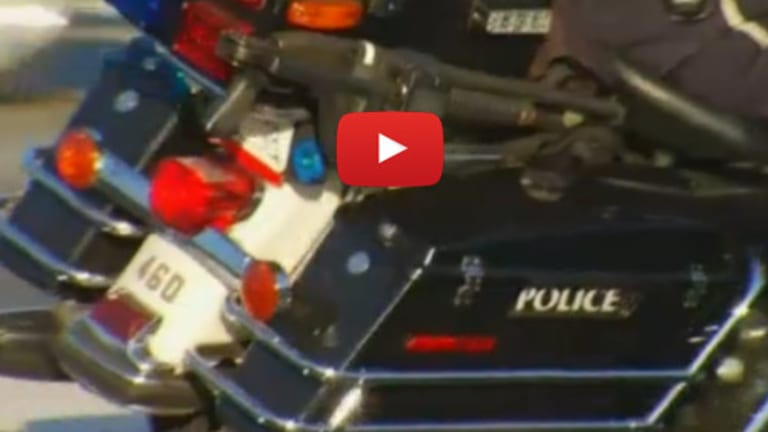 Loaded Police Shotgun Falls Off LAPD Motorcycle, Chaos Ensues
Mike Sawyer
August 2, 2014
An LAPD Officer was driving his motorcycle unit down Martin Luther King Jr. Boulevard in South LA Thursday when somehow, his fully loaded shotgun fell off of his bike.
According to NBC Los Angeles,
The search temporarily shut down streets near W. Martin Luther King Jr. Boulevard near South Normandie Avenue in South LA, according to the Los Angeles Police Department.

An officer noticed his loaded shotgun had fallen out of its motorcycle holster, prompting dozens of officers to scour the area in search of the weapon.

"They'll be an investigation to determine (how the shotgun fell off), but we believe it was a defective lock in some way," an officer told NBC4.
During the search for the shotgun an officer was bitten by a police K-9. The bite was vicious enough to require emergency surgery on the officer Thursday night.
Amazingly enough, the K-9, who actually caused harm to a cop, was not shot! Can you say double-standard?!
On Friday the shotgun was eventually found. Takee Williams, 43, was arrested for grand theft after officers were able to track down the shotgun a few miles from where it came off the officer's bike, according to a news release from the Los Angeles Police Department.