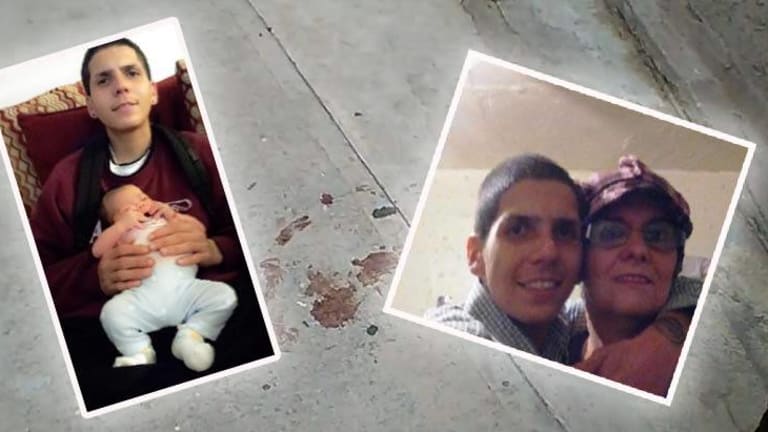 Long Beach Police Shoot & Kill Unarmed Teen Through Window For Graffiti On Abandoned Building
For Spray-Painting on an abandoned building, this teenager was sentenced to death by a Long Beach cop playing judge, jury and executioner.
Long Beach, CA-- On Thursday afternoon, April 23, at 2:45 pm, the life of 19-year-old Hector Morejon was tragically stolen. He was shot and killed after someone called the police to report a man trespassing in an abandoned building and spray painting.
Morejon was inside the vacant apartment building close to his home with four friends when police arrived and saw him standing by a wall through a broken window.
Likely alarmed by the police arriving and pointing to warn his friends, the teenager reportedly turned towards the window, bent his knees and extended his arm "as if pointing an object which the officer perceived was a gun."
The police then fired an "unknown" number of bullets at Morejon and arrested the four people he was with for trespassing. No weapons were found at the scene.
According to a video made by a witness, after the teen was shot, he climbed out the window in a desperate attempt to have his life saved by the monster who had just fatally injured him.
"He was saying, 'my stomach... my stomach...' and the cop said, 'so what?'" the witness explained.
The witness also stated that Morejon was allowed to bleed to death, despite paramedics being only a block and a half away from the scene.
His mother, Lucia Morejon, heard the shots and commotion echo from the alley behind her home and when she went outside to investigate what was going on she saw swarms of police, and her teenage son in an ambulance.
"When he saw her, he propped himself partially up and cried to her, "Mommy, Mommy, please come, please come!" She walked towards the ambulance, identified herself as his mother, expecting to ride with him to the hospital, but was pushed back by a man in a blue uniform. She asked what happened and was told that no one knew." R. Samuel Paz, the lawyer representing the Morejon family wrote in a statement.
When his mother arrived at the hospital, she was not permitted to see her son until he was dead.
After taking this young life, the police went on the offensive, as usual, assassinating the character of their victim and claiming that the graffiti was gang related. There has been no indication that it was, and his family insists that he was a sweet teenager who had no gang affiliation.
She is requesting that people join her to demand justice and accountability from the Long Beach Police and that the U.S. Department of Justice investigate the killing of her son and release the name of the officer who killed him.
You can contact the Long Beach Police Department here.
The department claims that they are investigating the shooting. The Los Angeles County district attorney's office is also conducting a separate investigation, which is customary in all officer-involved shootings, the LA Times reported.
Just over a year before killing Morejon-- at 2:45 pm on April 27, 2014, the Long Beach Police executed a fleeing man on a beach in a horrifying scene that was caught on camera. The man had allegedly shoplifted from a Target store and attempted to flee his vehicle as he was gunned down from behind.
2:45 pm seems to be a very deadly time with the Long Beach PD.
The man exits the vehicle around the 1:50-minute mark:
" width="791" height="593" frameborder="0" allowfullscreen="allowfullscreen">