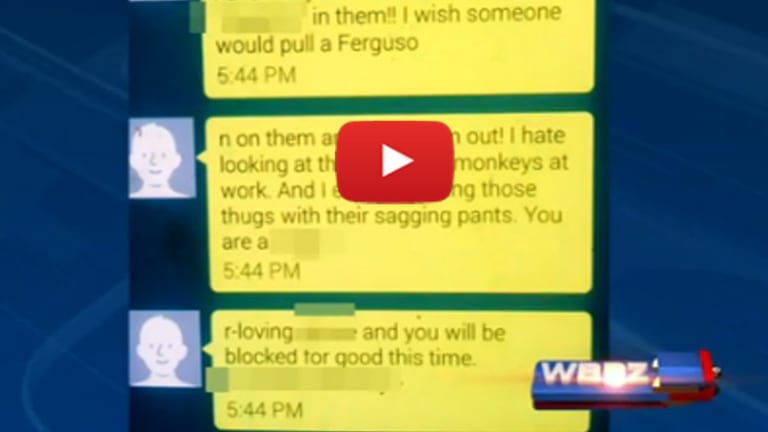 Cop Resigns over Texts About 'N*ggers,' 'Pulling a Ferguson'
A Baton Rouge police officer has resigned after it was discovered that he allegedly sent a string of extremely racist text messages.
When the messages were exposed, Michael Elsbury, who has been with the department for about 15 years, resigned.
Saturday night Mediaite posted a photo of Elsbury on their twitter.
Even though he resigned, Elsbury still faces a criminal investigation, according to Cpl. Don Coppola, a Baton Rouge Police Spokesperson.
The allegations surfaced Wednesday when NAACP state President, Ernest Johnson, said he was shown these racist texts which were allegedly sent by a Baton Rouge cop.
The text read, in part, "They are nothing but a bunch of monkeys. The only reason they have this job is the n*gger, n*gger in them."
Further on in the texts Elsbury allegedly sent, he says, "I wish someone would pull a Ferguson on them and take them out. I hate looking at those African monkeys at work… I enjoy arresting those thugs with their saggy pants."
Sadly this only confirms the view of police that many minorities already have; maybe now those who do not directly experience the plight of racism through a badge, may be more aware of its existence.
At least this racist cop is off the streets...for now anyway.
Below is the original report by WBRZ.