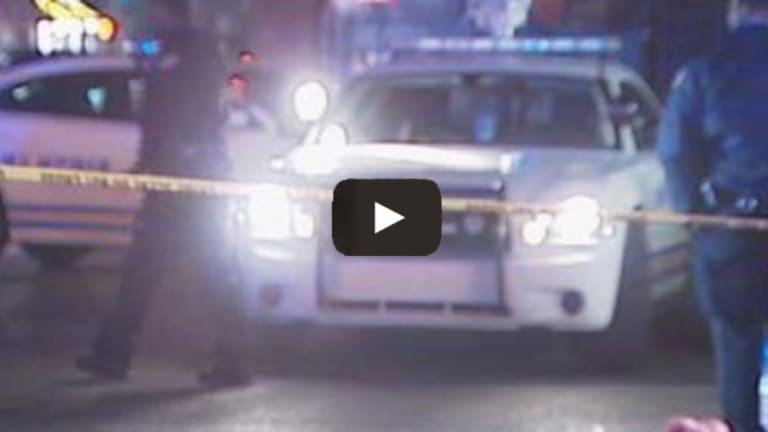 New Low. Cop Robs a Terminally Ill 3 Year old of her Make-A-Wish Foundation Money
Matt Agorist
June 10, 2014
Officer Ronald Harris is a 12 year veteran of the Memphis police department. His record while 'serving and protecting' is less than stellar.
With a rap sheet over 100 pages long, it begs the question, how in the hell was this guy able to remain a cop for so long with so many violations?
All too often we see police officers, who have sworn to protect society from criminals, be the actual criminals.
Harris' personnel file contained several violations including damage to a squad car, radio violations, sick leave policy abuse, sleeping on the job, failure to get approval for additional employment, and failure to appear in court. Most resulted in a written reprimand or a short suspension, but he was never fired.
Over the weekend, a family was travelling with their young daughter who is terminally ill. She was a participant in the Make-A-Wish foundation.
Officer Harris was off-duty, however being the stellar example of law enforcement that he is, he decided that he would 'protect' the family of this young girl from their bag filled with five t-shirts and a $1,500 pre-paid Visa check card from the Make-A-Wish foundation.
According to WFSB News, Harris reportedly tried to take the bag twice; both times the Make-A-Wish father stopped him. But it took airport and Memphis Police several tries to get Harris in custody after he kicked open a squad car door and ran.
According to an affidavit, police eventually had to use a pair of leg-cuffs to get Harris under arrest.
"People make poor choices, and we don't know the decisions that lead this person to do what they did. We are just fortunate that we have the Memphis Police Department and the airport," added Liz Nelson, Make-A-Wish President and CEO.
But he was the "Memphis Police Department"!
Harris is set to appear in court on June 16th.
"It is certainly disheartening and I am deeply saddened that an organization as wonderful as Make-A-Wish was victimized by someone sworn to protect, especially a member of the Memphis Police Department. Thankfully, no one sustained serious injuries. This officer is now facing serious charges for his criminal behavior. The Airport Police is to be commended for their quick response and professionalism, " said Police Director Toney Armstrong.
Disheartening indeed.