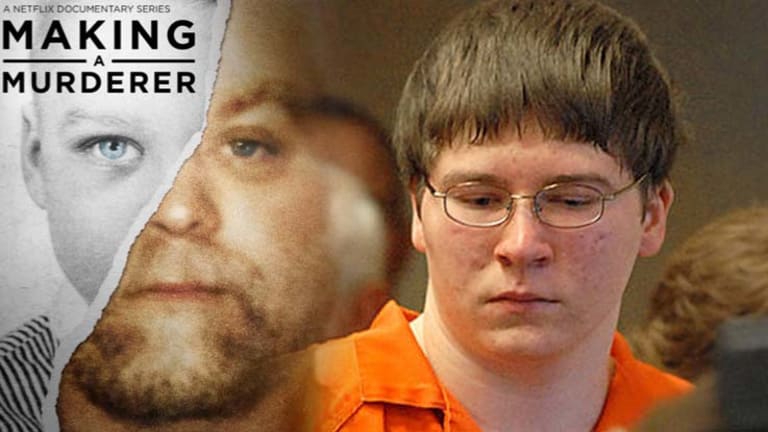 BREAKING: Court Orders Making a Murderer Convict Brendan Dassey to Be Set Free
Sentenced to life in prison for the murder of Teresa Halbach, Brendan Dassey from Netflix's "Making a Murderer" has been ordered to be released from prison.
Sentenced to life in prison for the murder of Teresa Halbach, Brendan Dassey from Netflix's "Making a Murderer" has been ordered to be released from prison within the next 90 days after a federal court overturned his conviction on Friday. Accused of coercing his confession, the law enforcement officers who interrogated Dassey currently do not face any criminal charges.
According to Judge William Duffin, investigators repeatedly made false promises to Dassey in an attempt to extract a confession from him, regardless of the facts surrounding the case. Duffin ruled that Dassey's confession had been involuntary due to his young age and developmental disorder. Dassey also confessed to crimes that could not be confirmed by any forensic evidence or DNA before redacting his confession.
In March 2006, Steven Avery's 16-year-old nephew, Brendan Dassey, was charged with first-degree intentional homicide, sexual assault, and mutilation of a corpse. According to the recorded interviews, DOJ investigator Tom Fassbender and Calumet Sheriff's Sgt. Mark Weigert appeared to coerce a false confession from the developmentally challenged minor without the presence of his parents or a lawyer. Instead of verifying Dassey's statements, which were mostly fed to him by Fassbender and Weigert, special prosecutor Ken Kratz held a ghastly press conference describing the orgy of blood in lurid detail while simultaneously corrupting the jury pool in order to ensure a victory later at trial.
After her client heard that his nephew's conviction had been overturned, Steven Avery's new attorney, Kathleen Zellner, told WISN 12, "We fully expected this outcome from an unbiased court that carefully examined his confession. I was just visiting Steven Avery, and he is so happy for Brendan. We know when an unbiased court reviews all of the new evidence we have, Steven will have his conviction overturned as well."
The state has 90 days to appeal Judge Duffin's order or Dassey must be released from prison. Dassey is currently being held at Columbia Correctional Institution in Wisconsin.
In February 2007, the Milwaukee Journal Sentinel discovered that one of the jurors in Avery's trial has a son who works for the Manitowoc Sheriff's Office. Another juror's wife was working at the Manitowoc County clerk's office, which was accused of leaving Avery's blood unsecured, allowing sheriff's deputies to plant evidence against him.
On March 18, 2007, Avery was convicted of murdering Halbach and illegally possessing a firearm but was found not guilty of mutilating a corpse. He was sentenced to life in prison without the possibility of parole. Four years later, a state appeals court denied Avery's appeal for a new trial.
Earlier this year, "Making a Murderer" filmmakers Laura Ricciardi and Moira Demos appeared on NBC's Today explaining that one of the jurors admitted the decision to convict Avery was made under duress while fearing possible retaliation from other jurors and local law enforcement.
"(The juror) told us that they believe Steven Avery was not proven guilty," Ricciardi said. "They believe Steven was framed by law enforcement and that he deserves a new trial, and if he receives a new trial, in their opinion it should take place far away from Wisconsin."
[author title="" image="https://"]Andrew Emett is a Los Angeles-based reporter exposing political and corporate corruption. His interests include national security, corporate abuse, and holding government officials accountable. Andrew's work has appeared on Raw Story, Alternet, Activist Post, and many other sites. You can follow him on Twitter @AndrewEmett and on Facebook at Andrew Emett.[/author]