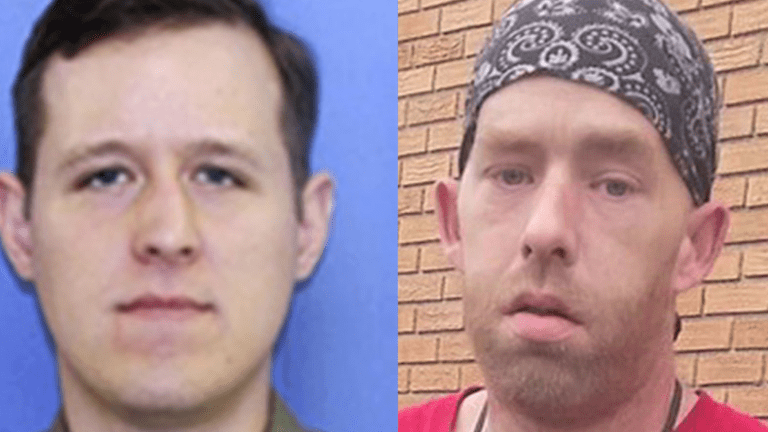 Man Brutalized & Stopped Over 20 Times in 5 Weeks by Cops Mistaking Him for Murderer
Having a doppelganger can be risky business in a police state, just ask James Tully of Canadensis, Pennsylvania.
Tully has been harassed by police so many times since September that he has lost count of the incidents, and landed in the hospital.
Eric Frein, who was also living in Canadensis, is wanted for killing Corporal Bryon K. Dickson II and injuring trooper Alex Douglass in a sniper assault during shift change at a Pike County, Pennsylvania, police barracks on September 12.
Three days after the incident, Frein's parent's vehicle was found in a swamp approximately two miles away from the barracks. The vehicle contained camouflage paint, information of foreign embassies, Frein's social security card, and casings matching the bullets used in the shooting.
Frein has managed to evade the police for over five weeks now, despite a manhunt involving over 1000 officers. He is believed to still be in the area, as police have found camp sites, one of which included an AK-47, soiled diapers (presumably so he can stay in one spot without moving for longer periods of time), as well as a diary which reportedly recounts his actions that evening.
Unfortunately for Tully, who loosely resembles Frein, walking to and from work every day in Canadensis, with these officers on edge, has proven to be quite dangerous.
Tully says he has been stopped so many times that he has lost count, and it even happened as cameras were rolling for WNEP's story on the situation.
"I've lost count after 20 in total. The most on one round trip stretch was about seven times."
One would think that after stopping him a few times word would spread throughout the police departments and they would stop harassing him. That has not been the case. In fact the encounters only seem to be escalating.
It has been so bad for this man, that he now wears his work identification around his neck during his trips. Unfortunately that did not stop the police from ambushing him with rifles on his way home from a day's work on Friday evening just after midnight.
Tully recounted to WNEP the events which occured during five mile trek home that evening.
"Driver jumps out, yelling to get down on the ground, has his rifle pointed at my head. Now I'm doing my best to comply with him, he kept screaming at me wanting to know what my name is."
He is so desperate to be able to make it to and from work in peace that he has started wearing reflective clothing to make him stand out and appear less suspicious.
"The one they're hunting for, he's not going to stand out. He's going to try and blend in. I want to stand out so I can let them know; look, I'm not the one they're looking for. Just let me go on my way."
While Tully's appearance may vaguely mirror Frein, the actions of these officers identically reflect a growing police state.