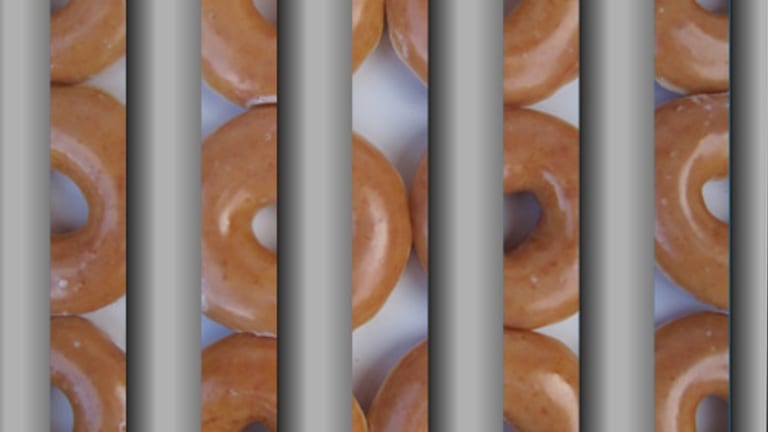 Man Arrested After Beating Cops in Donut Eating Contest
The stinging humiliation of defeat at the one thing we can all agree cops do well- scarfing down donuts, may have proved too much to bear for Elizabeth City Police Department in North Carolina.
Bradley Hardison, 24, has found himself in an even stickier situation after kicking the officers butt's last week at National Night Out Against Crime, chomping down 8 glazed donuts in just 2 minutes.
The next day, he was arrested after a possibly traumatized Lt. Robeson saw it reported in a local newspaper.
"When I came in that morning and read that article I was pissed because it's like throwing it in our face,"

Lt. Robeson told WTKR
Hardison was wanted for allegedly attempting to break into 2 buildings, nothing was stolen in either attempt.
It is unknown if Lt. Robeson has obtained a warrant to search Hardison's home to steal seize the precious trophy.