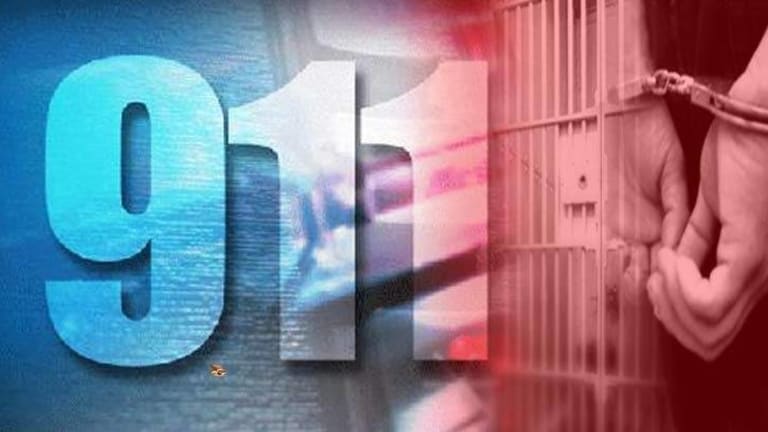 Man Jailed for Swearing During 911 Call, After Police Allowed his Mother to Die
In an almost unbelievable case out of Georgia, a 58-year-old man was arrested and jailed for swearing during a 9-1-1 call.
Rocky Face, Ga. – In an almost unbelievable case out of Georgia, 58-year-old Boyd Green was arrested and jailed for swearing during a 9-1-1 call. Green was arrested after police allowed his elderly ill mother to die by refusing his numerous requests to perform a welfare check on her.
Green never once raised his voice during the call and simply uttered the phrases "damn bullshit" and "sorry damn asshole" in reference to police actions, or rather inaction, that resulted in the death of Green's 83-year-old mother.
Georgia law prohibits the use of "obscene, vulgar, or profane language with the intent to intimidate or harass a 911 communications officer," and the vague language of the law that allowed police to jail Green.
Eventually, the charges against Green were dismissed, but due to the outrageousness of the arrest he filed a lawsuit in federal court.
What makes this case even more appalling is revealed in Green's complaint:
On June 20, 2013, a City of Dalton police officer arrested Green for driving under the influence. Green told the arresting officer that his mother was ill and alone. He implored the officer to have someone check on her. No one checked on Ada Green.
Once incarcerated, Green again notified officials about his mother's condition. He asked jail staff to send someone to ensure that she was safe. No one checked on Ada Green despite Green's pleas. Green was still in custody, five days later, when Ada Green was found in her home by a friend, deceased. Devastated, Green was subsequently released from jail and placed on probation for the DUI conviction.

Nearly a year later, on June 2, 2014, Green dialed 911 and was connected to a 911 dispatcher. Green told the 911 dispatcher that he wanted to see the Dalton police officer who arrested him for DUI in 2013. The 911 operator asked Green 'What's the problem?' Green responded: 'The problem is he let my momma lay up here and die. That's the problem.

During the 82-second 911 phone call, Green did not raise his voice, threaten the 911 dispatcher, or insult her in any way. He used expletives two times, in passing. First, he said, '[t]he sorry damn asshole knows me,' referring to the Dalton police officer who had arrested him in 2013. Later in the conversation he used the words 'damn bullshit.'"
After what this man had already been through, due to the incompetence of the police, he was then treated as a common criminal for using words that certainly fall under "protected speech."
Additionally, the 9-1-1 operator never even felt "intimidated or harassed," as required under the law, making the arrest that much more egregious.
According to Green's complaint, in a conversation with a sheriff's deputy after the call, the 9-1-1 operator said that Green "didn't use a whole lot" of profanity and that "he did say a couple of cuss words, but it wasn't like complete cusswords."
Green was never alleged to have engaged in "fighting words" or "threats of true violence" which both are unprotected forms of speech, rather he simply used swear words to describe a situation.
In Cohen v. California, the U.S. Supreme court upheld a citizen's First Amendment right to wear a jacket to court that read "Fuck the Draft," the court held:
"While the particular four-letter word being litigated here is perhaps more distasteful than most others of its genre, it is nevertheless often true that one man's vulgarity is another's lyric. Indeed, we think it is largely because governmental officials cannot make principled distinctions in this area that the Constitution leaves matters of taste and style so largely to the individual."
What's more, the U.S. Supreme Court ruled, in City of Houston v. Hill, that police must tolerate even more abusive speech than an average citizen. The court concluded that, "in the face of verbal challenges to police action, officers and municipalities must respond with restraint," and added that, "the First Amendment protects a significant amount of verbal criticism and challenge directed at police officers."
While the operator wasn't a police officer they are an extension of law enforcement.
The abuse of authority by the police, in this case, is stunning.
"In this country, people have a right to register a verbal complaint about the police without being jailed as a consequence," said Sarah Geraghty, Senior Attorney at the Southern Center for Human Rights, which filed the lawsuit for Green. "Law enforcement officers abused their authority when they arrested Mr. Green for making a complaint about a police officer over the telephone."
If it wasn't bad enough that they allowed this man's ill elderly mother to die in her home, after being asked numerous times to perform a welfare check on her, they then went and arrested him for complaining about it.
Is this free speech? Is this justice?
Bad Words - Warning: The recording contains profanity. from Chattanooga Times Free Press on Vimeo.
Jay Syrmopoulos is an investigative journalist, freethinker, researcher, and ardent opponent of authoritarianism. He is currently a graduate student at University of Denver pursuing a masters in Global Affairs. Jay's work has previously been published on BenSwann.com and WeAreChange.org. You can follow him on Twitter @sirmetropolis, on Facebook at Sir Metropolis and now on tsu.