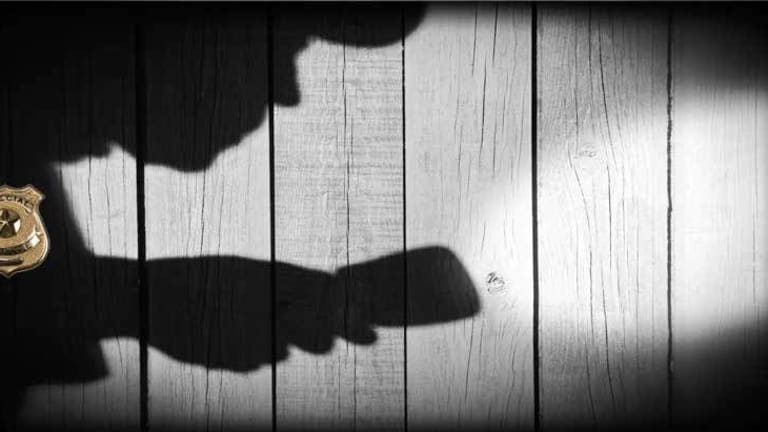 Man Beaten & Arrested After Trying to Scare Burglars Away, Turns Out the Burglars were Cops
"I didn't know why I had the crap kicked out of me in the middle of the street because they didn't tell me"
Round Rock, TX -- A man is suing the Round Rock Police Department after officers mistakenly showed up at his house in the middle of the night and then beat him, according to the lawsuit.
On December 27, 2012 at 10:00 pm, Round Rock resident Ronald Parsons was asleep, when he was suddenly awaken to the sound of his dog barking at what he thought were burglars.
Parsons then went to his door and repeatedly slapped it, yelling for the burglars to go away and called 9-1-1, according to the lawsuit.
Parsons was then put in touch with the "burglars," outside of his home, who turned out to be Round Rock Police, investigating a domestic disturbance.
The Round Rock police thought that Parsons banging on his door was the sound of a gun, and he was told that police need to speak with him.
According to the lawsuit, after he agreed to exit the house, officers at the scene ordered him to put his hands up and kneel down. Parsons, who was 61 a the time of the incident, told the supervising officer, Jason W. Huf, that the grass was cold and wet and that he would not kneel down because he suffered from bad knees.
The lawsuit states that an overzealous officer then tasered the 61-year-old man for refusing to comply.
"That pissed me off and I started cussing him out," Parsons said. "I said, 'you guys woke me up from a sound sleep, and I don't even know what is going on at this point.'"
Parsons said he was then beaten and cuffed, which caused his hands to bleed because they were too tight.
"I didn't know why I had the crap kicked out of me in the middle of the street because they didn't tell me," Parsons said.
The incident happened because police were erroneously given his address while investigating the domestic disturbance, according to Parsons.
Police detained Parsons at the scene for about 30 minutes and then let him go. He was charged with resisting arrest, but the charge was later downgraded to interfering with a police investigation, he said. Parsons said he was found not guilty after a three-day trial in 2013.
The Statesmen tried to reach the Round Rock PD for a comment Monday, to which they received no response.