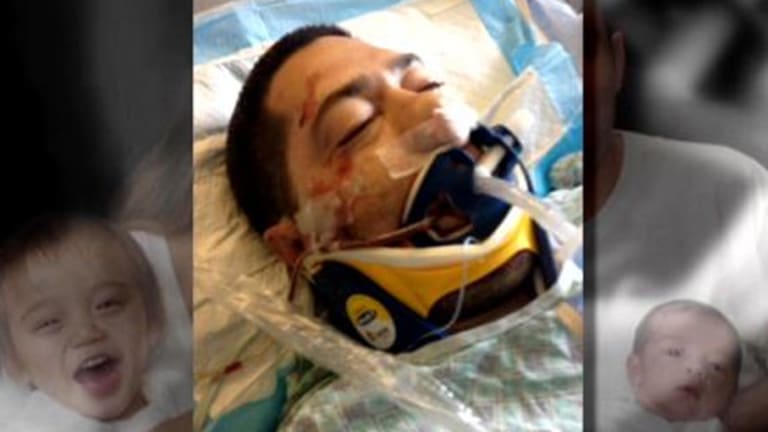 Man Beaten to Death By Cop & Firefighter for Being at the Wrong Place at the Wrong Time
John Vibes
June 23, 2014
A year after a man was violently assaulted and killed by a police officer and an off duty firefighter, his family is suing the city in a wrongful death lawsuit. Despite the fact that there has been an ongoing internal investigation taking place all year, there has still been no resolution.
The officer guilty of this crime has not lost his job, he was simply placed on desk duty, which is certainly no punishment, especially for an offense as severe as this one. Last year when the incident occurred, Stephen Dinnan was spotted by police officer Eric Matsumoto who was searching for a truck that was stolen from a local firefighter.
Dinnan was seen by the officer and stopped for questioning. What happens next is disputed, but it has been confirmed by eyewitnesses that Dinnan was posing no threat to the officer; yet he was brutally beaten and killed.
"We need answers to what has happened and we need justice to be served," Shardeah Serhant, Dinnan's girlfriend and mother of two of his children recently told reporters.
The officer claims that Dinnan was resisting arrest, however, he didn't have probable cause to arrest or detain Dinnan, who had nothing to do with the theft and has no criminal record.
The Honolulu Medical Examiner initially tried to cover this incident up, by insisting that the man did not appear to be assaulted. Although, later it was determined that Dinnan was choked to death and suffered severe neck injuries and abrasions and bruises around his body.
"I think this is a tragic situation where Mr. Dinnan died at the hands of some overzealous men who got out of hand," said attorney Peter Hsieh, who is representing the family in this case.
"Matsumoto put a knee on Dinnan's back between the shoulder blades. He pushed so hard he ended up killing him. Mr. Hanohano was very, very angry when he strangled Mr. Dinnan. He said 'this is what you get when you steal from Hawaiians,'" Hsieh added.
Hawaii News Now - KGMB and KHNL
John Vibes is an author, researcher and investigative journalist who takes a special interest in the counter culture and the drug war. In addition to his writing and activist work he is also the owner of a successful music promotion company. In 2013, he became one of the organizers of the Free Your Mind Conference, which features top caliber speakers and whistle-blowers from all over the world. You can contact him and stay connected to his work at his Facebook page. You can find his 65 chapter Book entitled "Alchemy of the Timeless Renaissance" at bookpatch.com.