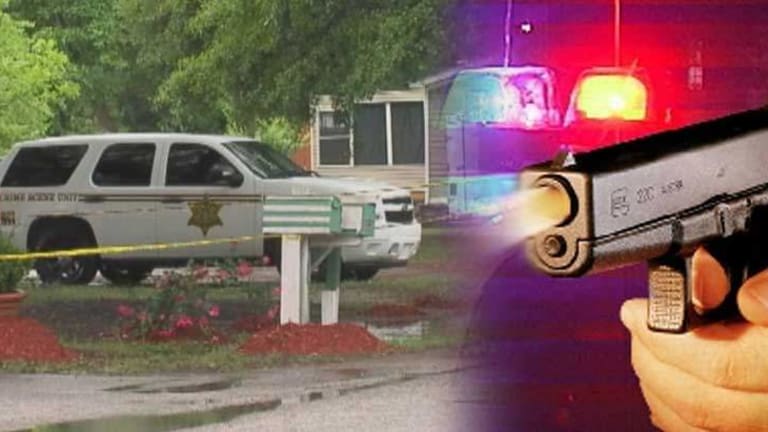 Man Calls 9-1-1 to Report home Invasion. After He Defends Himself, Police Show Up and Shoot Him
A 9-1-1 call for help proved nearly fatal for a South Carolina man Thursday after police showed up and shot the victim.
Hollywood, SC -- Bryan Heyward's 9-1-1 call for help proved nearly fatal for this South Carolina man Thursday. Heyward is in stable yet critical condition after being shot by police responding to a home invasion on his property.
Charleston County sheriff's deputies were responding to reports of a shooting at a home in Hollywood, S.C., about 11 a.m. Thursday when they found Bryan Heyward holding a gun near the back of the residence, authorities said.
According to police, Deputy Keith Tyner ordered Heyward to drop his weapon before he fired. Apparently the time between this alleged order to drop the weapon and when the shots were fired was not enough for Heyward to drop his gun. Tyner shot twice, and Heyward was hit once in the neck critically wounding the man.
Heyward was rushed to the Medical University of South Carolina on Thursday and as of Friday morning is now in stable condition.
Police arrived on the scene shortly after Heyward had successfully defended his home against two armed break-in suspects. Heyward was likely in a confused and shocked state when officers arrived which is why he may not have immediately responded to the demand to drop the weapon. At no time, according to the police, did Heyward point the weapon at officers, however.
According to the LA Times, Minutes before the officers arrived, Heyward had called 911 to report two armed men trying to break into his family's home, according to recordings made public Friday. He grew increasingly panicked, and a scuffle can be heard about eight minutes into the call, after Heyward told a dispatcher that he believed assailants had broken in.
"It's an emergency and they have guns," Heyward says in the recording. "Please come."
https://www.postandcourier.com/assets/mp3/911%20Call%20for%205923%20Scott%20White%20Road%20050715.mp3
Amazingly enough, Heyward is not upset about being shot by police. According to a sheriff's detective who spoke with Heyward after the shooting, Heyward described the bullet in his neck as "an accident."
"He didn't know who I was. He saw the gun," Heyward said, according to the recording. "He thought I was the crook, and he shot."
https://www.postandcourier.com/assets/mp3/CP1312758.MP3
According to the Charleston Sheriff's Department, the deputies do not wear body cameras. However, there is dashcam footage of the incident, and we are told that it will be made public at the conclusion of the investigation.
This incident marks the second time in just a few weeks in which police have responded to a call for help and ended up shooting the victim.
Late last month, Lisa Skinner successfully defended herself against an armed invader only to be shot by police when they finally showed up.