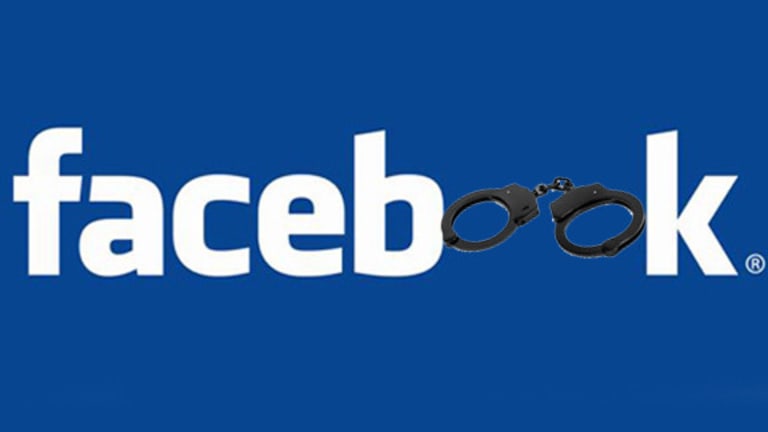 Man Charged & Convicted for Posting "Vulgar Insults" to Police Department Facebook Page
John Vibes
July 7, 2014
Recently a man in Wisconsin was charged and convicted for "disorderly conduct" and "unlawful use of a computerized communication system" after posting a comment on the Facebook page for a nearby police department.
The Facebook commenter, Thomas Smith, argued in court that his speech on Facebook was protected under his right to free speech. Sadly, the court overruled Smith's right to free speech, because his comments were considered to be "fighting words" by a judge and jury.
Apparently if someone's speech can be considered "fighting words" they can actually be formally charged with a crime, as Thomas Smith of Wisconsin was.
This all started on July 20, 2012, the Village of Arena police department posted a status update on its official Facebook page:
We would like to thank the citizens … that assisted the Arena Police Department in attempting to locate two out-of-state juvenile males. The juveniles ran from a Sharon Street address after an officer attempted to make contact with them…. The same two males along with a third local juvenile male were also arrested later the same evening for burglary of a business…. Two of the males were detained by residents until law enforcement arrived, the third male was located and arrested a short time later….
As many free thinking individuals would do, Thomas Smith replied to the post with some unkind words for police, pointing out that they were racist and terrorizing the community, all of which is probably true.
There were actually dozens of comments made to this page by other posters. The comments included the following:
Thanks for searching my house and accusing me of harboring so called dangerous fugitives … and since when is it ok for a resident to point a gun at a couple [o]f KID'S [sic] heads? If that was anyone else's kids pretty sure it would be a big deal. Oh wait though, they were black so undefinedt's ok. Thanks to everyone that made our town look like nothing but a racist, prejudice[d] place to live. I'm embarrassed to say I'm part of that kind of community. If I were black I'd run too.

And don't anybody say it isn't about race because it is when I ask the cop specifically what they look like and his response is they will stand out because they don't belong here[.]

Sooo happy I left that town.

Good thing the s[c]enario didn't go down in my hood it would have ended a lot differently … bang sheee bang[.]
Thomas Smith agreed with the conversation and decided to chime in with the following comments:
Fuck the fucking cops they ant shit but fucking racist basturds an fucking all of y'all who is racist[.]

Fuck them n***** policy bitchs wat the you got on us not a darn thing so fuck off dicks[.]
After receiving formal charges for his remarks, Smith filed for an appeal and luckily won the case and had his charges dropped.
The charges were likely dropped due to the publicity that his case created. There was also never sufficient evidence to even bring this court.
The only thing that could actually be proven is that Smith made comments on Facebook, but it could not be proven that these comments could legally be considered a threat.
According to State v. Smith (Wisc. Ct. App. July 3, 2014);
The State argues that the comments are not protected speech because they are "fighting words." The State does not persuade me that Smith's comments can reasonably be construed as fighting words. And, the State's briefing provides no other basis on which to uphold Smith's convictions. Accordingly, I reverse and remand for the circuit court to vacate the judgment and dismiss the charges against Smith….
Logic wins.....this time.
John Vibes is an author, researcher and investigative journalist who takes a special interest in the counter culture and the drug war. In addition to his writing and activist work he is also the owner of a successful music promotion company. In 2013, he became one of the organizers of the Free Your Mind Conference, which features top caliber speakers and whistle-blowers from all over the world. You can contact him and stay connected to his work at his Facebook page. You can find his 65 chapter Book entitled "Alchemy of the Timeless Renaissance" at bookpatch.com.