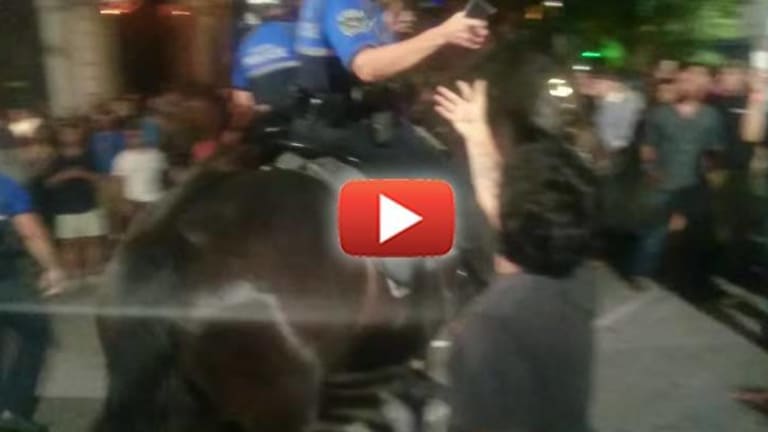 This Man Tried to Film an Arrest, So Cops Snatch His Phone and then Pepper Spray Him
A man who did nothing wrong was pepper sprayed and had his phone taken by Austin Police.
Austin, TX -- An arrest by Austin Police Saturday night proved to be a rights-violating nightmare for a man who simply wanted to film it.
Several APD officers were arresting a man around 1:30 Am in Austin's notorious bar district near 6th Street. Several bystanders began filming the cops.
The man who filmed the assault was Jericho Tucker, a tourist in town from LA for the X-Games.
The video captured mounted APD cops circling in the street, acting without regard for the onlookers as the were shoving and pushing them back.
As one female APD officer passes a man who was filming her, she snatched his phone from his hand. As he attempts to ask for it back, he's immediately met with a blast of chemical agent to the face. The female officer then throws the phone to the ground.
"There are two sides to every story," Tucker said in an interview with the Statesman. "Most people had their cameras or phones out. I was just one of the many."
Austin police confirmed Sunday that they are looking into an incident. The Police Department "is aware of this incident and is conducting a review to determine if the officers' conduct is compliant with our policy," police said in a statement.